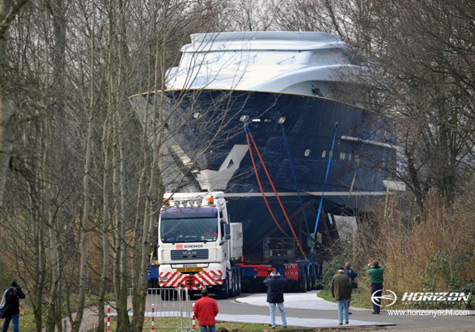 Semi-custom megayacht Espresso, the second vessel of Horizon Elegance 120 Raised Pilothouse series, has been delivered to her owners in Europe.
Espresso is 122 feet, two feet over the base design to improve speed characteristics. Horizon executed many tank tests at National Taiwan Cheng Gong University to estimate the best hull shape and length and power package.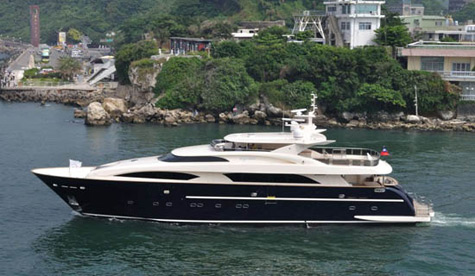 The maximum speed of the yacht is 26 knot, 1 knot better than the contract stipulated.
To dump the sound waves hitting the hull Horizon added insulation at the waterline and vibration-absorbing materials beneath various machinery. The gearbox itself is mounted on a shock-absorbing foundation to isolate thrust and stop vibration.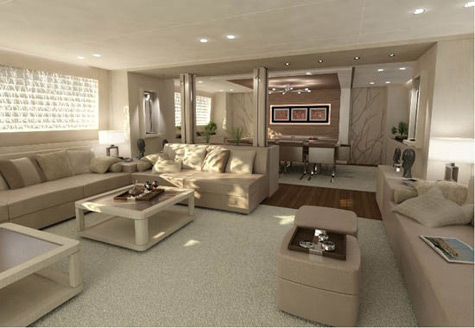 All interior details were chosen with great care. Almost 95% of the decorations and accessories were imported from the world's top manufacturers in Europe. The guest staterooms are designed with sliding beds and easily converted from twin beds to a double bed.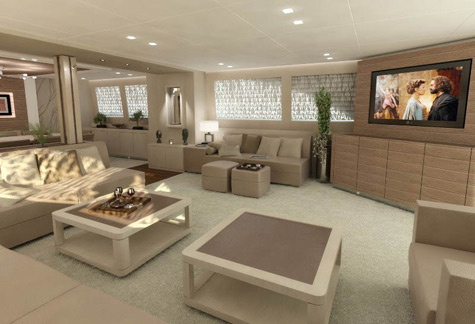 The interior design was created by the Dutch design firm Guido de Groot. Guido used 3D technologies to certain that all construction details were error-free.
The yacht has eight staterooms where twelve guests and six crews can be comfortably accommodated. The main salon is very spacious and light. Sliding doors open to the galley and to the master suite. They are decorated by the paintings of a famous Dutch painter, Robert Vanderplas.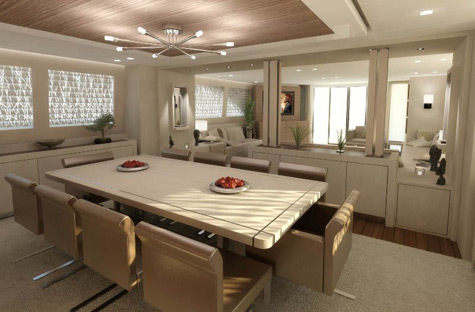 The master stateroom is located forward on the main deck; it is a split-level suite with a sleeping area, study and a master bath.
Espresso will be showcased at the 2010 Boat Düsseldorf.
Specification:
Yacht type: Motor Yacht
Shipyard: Horizon Yachts
Length Overall (m): 37.19
Hull: 120-017
Hull Material: GRP
Class: Det Norske Veritas (DNV)
Engine Manufacturer: MTU
Number of Engines: 2
HP: 3,650
Total HP: 7,300
Max Speed: 26
Port: Kaohsiung
Country: Taiwan
Year: 2009
* * *
Related links:
Horizon
Guido de Groot Design
Photo: horizonyacht.com, superyachttimes.com