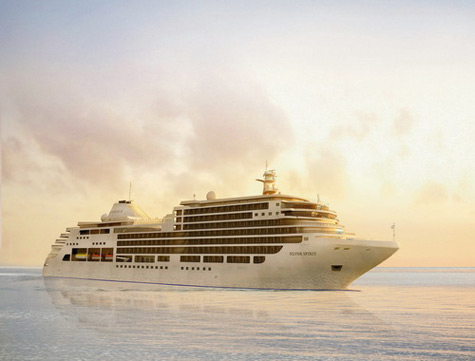 World leader in construction of cruise ships Fincantieri, and Silver Cruises, the world leader in luxury cruise segment, have recently presented Silver Spirit, a 195 metres long cruising vessel.
Silver Cruises launched its first ship, the Silver Cloud, in 1994, followed a year later by the Silver Wind. The Silver Shadow and the Silver Whisper followed in 2000 and 2001 respectively. June 2008 saw the inauguration of the elegant Prince Albert II, a ship serving the expedition sector. The ship was named after Prince Albert II of Monaco, in recognition of his passion for exploration and protecting the environment. The Silver Spirit is the sixth ship for Silversea Cruises fleet, the largest and most beautiful.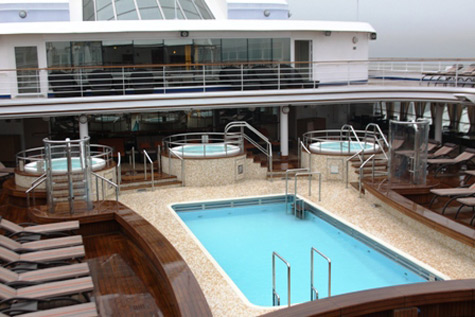 Acclaimed Italian architect Giacomo Mortola created interior design. He has found the perfect balance between modern functional requirements and Art Decò. All interior details, materials and furniture were chosen with great care.
The ship has 8 passenger decks and a cruising speed of 20.3 knots. Over 540 passengers can be accommodated on board in 270 suites, 95% of which with a sea view. There are 6 restaurants aboard, one of which specializing in Eastern food.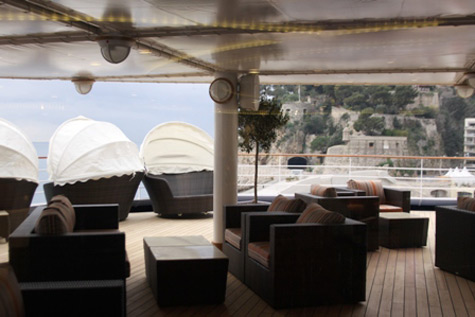 Chief Executive Officer of Fincantieri, Giuseppe Bono said: "This is our first ship for the prestige brand Silversea and the first vessel of this type that Fincantieri has built, thus making its debut in the super-luxury segment. It is also a first for Ancona shipyard which has succeeded in this type of production as it can draw on a wealth of highly qualified human resources."

On 19 December the Silver Spirit entered the port of Monaco and today (23 December) will set out on her first inaugural cruise from Barselona to Lisbon. Then on 21 January 2010 she will be christened at Fort Lauderdale and set out on her "Grand Inaugural Voyage", 91 extraordinary days to live the spirit and natural beauties of South America. The ship will arrive in Rio de Janeiro for Carnival, round Cape Horn, explore the Mexican Riviera and sail up to the Panama Canal calling at 45 ports in over 20 nations including Chile, Peru, Ecuador, Guatemala and Costa Rica.
Specification of Silver Spirit:
Name: Silver Spirit Cruise Ship
Registry: Bahamas
Builder: Mariotti
Country Built In: Italy
Ship Completed Date: December 2009
Capacity: 540
Number of Crew, Nationality: 376, International
Gross Tonnage: 36,000
Average Speed: 20.3 knots
Maximum Speed: 21 knots
Length: 612 ft.
Beam: 86 ft.
Number of Passenger Decks: 8
Number of Restaurants: 6
Number of Pools: 1
Number of Elevators: 6
Non-Smoking Dining: Yes
Non-Smoking Ship: No
* * *
Related links:
Silver Cruises
Fincantieri
Foto: silverseaships.com