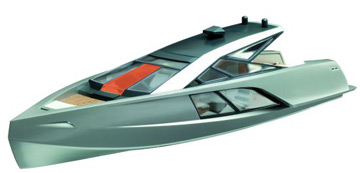 Zembo is a perfect 12m long day-cruiser, designed by Simon Gorski from Entwurfreich Design Studio (Germany).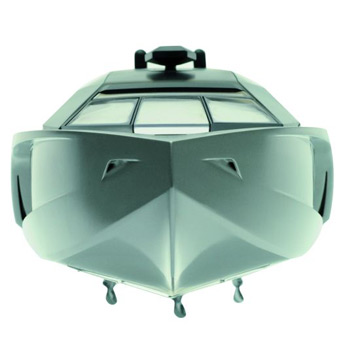 The hull of the yacht is made from the recyclable aluminum and has excellent gliding properties and light weight.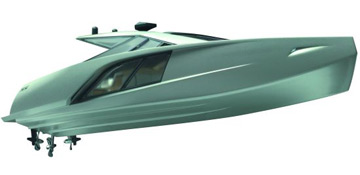 Zembo is powered by the energy from a fuel cell in combination with a wave generator and reaches an emission free top speed of 35 knots (65km/h).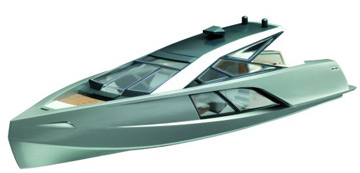 The new vessel can accommodate 4-6 persons. The new way of defining the interior space in the day-cruiser is not only visualizing the advantages of material and manufacturing method, but also leads to the possibility of alternative utilization concepts.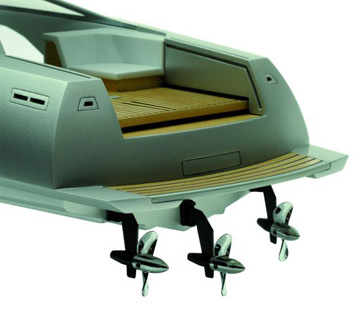 * * *
Related links:
Entwurfreich
Foto: entwurfreich.de