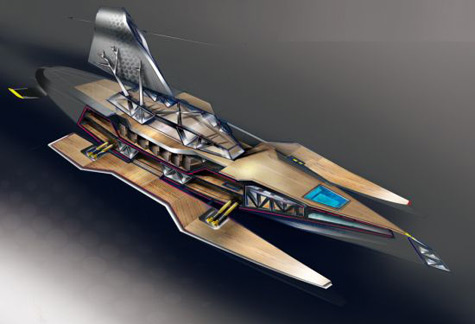 A young designer from Strate College Julien Anglade presented his graduation project – a cruise ship concept Ikkar. The main aim of the work is to fill missing link between yachts and megaships.
The yacht is ecofriendly and has the ability to change shape according to the location as well as comfort of the passengers. Ikkar will accommodate 50 passengers in extreme comfort and luxury and 60 crew members.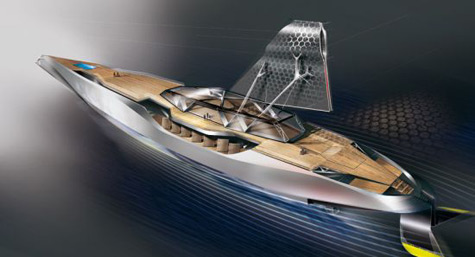 Each suite faces the sea and has a large terrace which rotates depending on the wind and brightness.
With a length of 150 meters, the ship's purpose is not to achieve high speeds on the water but to be energy-efficient. The hull of the vessel has a streamlined shape to reduce energy consumption. The main sail of the yacht is finished in rigid photovoltaic cells that other than harnessing the solar energy also sails the boat in positive wind conditions.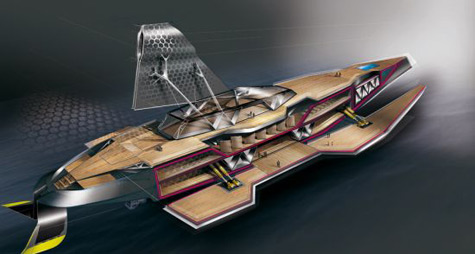 The main deck is enclosed by translucent railings, this lets passengers unite with the sea and the nature. When the vessel is at low speed, it drops the sides of the hull flat into the water, allowing the passengers to float with the waves and feel themselves walking on water.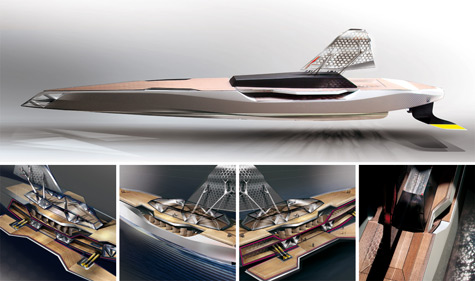 There is also an idea to transform the "ground floor" of the Ikkar for temporary exhibitions in the city where the vessel is located.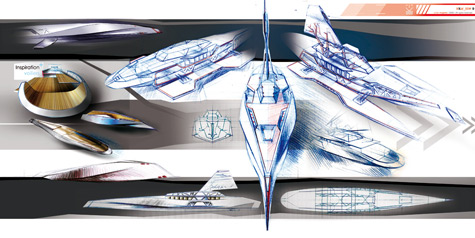 * * *
Related links:
The Design Blog
Foto: trendsnow.net