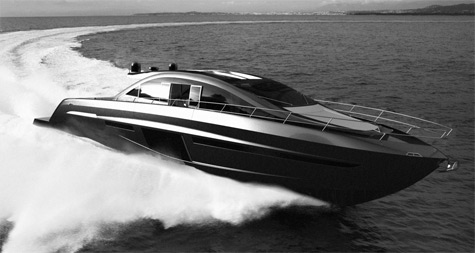 Mc:b revealed their latest project - a 84 feet flybridge motor yacht Sentori 84 S. The first prototype of the new yacht is under construction.
In 2008 two young Austrian designers Christopher Gloning and Christian Gumpold founded a design studio motion code: blue (mc:b). Today mc:b offers a holistic design approach, including: research and analysis, ideation, concept development, detailing, CAD modeling, (pre)engineering, detailing up to serial production and supervision during building phase.
The first yacht project of mc:b was a flybridge motor yacht Sentori 58 R with tree decks, a length of about 18m and a displacement of 28to. The yacht got many positive reviews in press.
Sentori 84 S is a luxury superyacht that draws inspiration from mid-engine sports cars. The new yacht provides a perfect view of the sea through the sliding glass doors and two fold-down side panels on either side of the vessel. The glass doors and windows also bring extra natural light into the passenger cabins located underneath the main deck. The yacht is 25.6 meters (84 ft.) in length and runs on a powerful engine that is capable of producing 2 x 2,030 hp.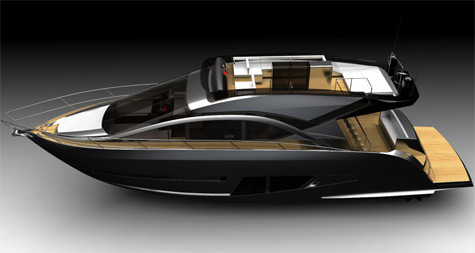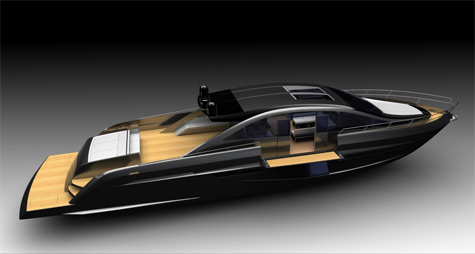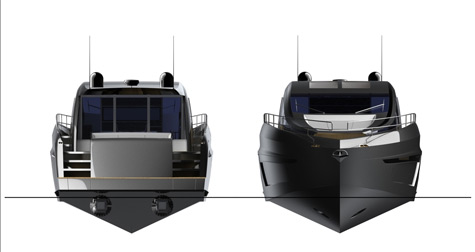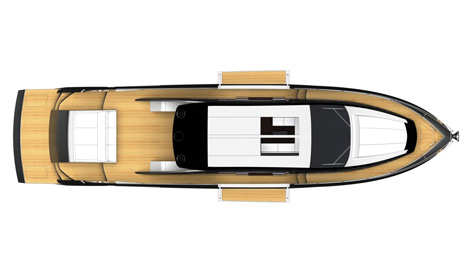 * * *
Related links:
mc:b
Foto: motioncodeblue.com