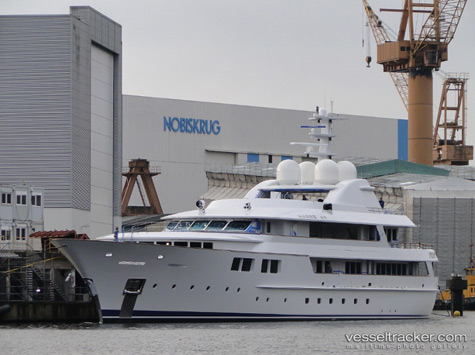 Although the details of this luxury yacht are supposed to be "top secret", there is actually a lot of information on the Super Yacht Jamaica Bay III. For one thing, it is the third int the line of Jamaica Bay yachts, and the largest as over 59 meters. It was recently launched by the shipyard company Nobiskrug, a leader in luxury yacht design. This shipyard is located in Rendsburg, Germany.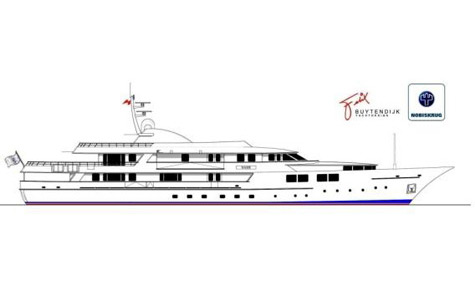 The Jamaica Bay can accommodate twelve guests, and includes a luxurious owner's cabin, with beautiful panoramic views. Its' interior design is custom designed by Felix Buytendijk, as well as it's exterior. The Jamaica Bay has a larger range than many other yachts, and can go 4,000 nautical miles. This luxury yacht will have an additions that previous models didn't have. A few of the major changes include a newly designed VIP suite, located just behind the Master Suite, which will include a newly designed bathroom and shower, as well as have extra storage space. Another change was below this deck, where the forward two regular staterooms were replaced with one larger additional VIP suite.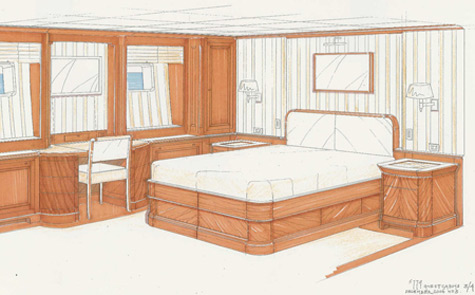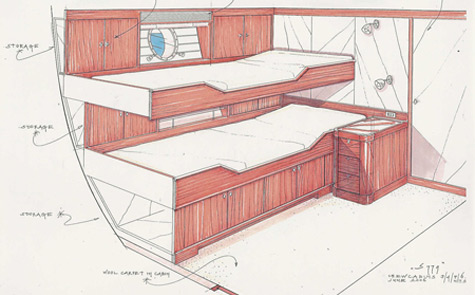 It will also have much of the interior redone in Mahogany wood, as well as larger fuel tanks to accommodate longer voyages. There will be an on deck Jacuzzi, full bar, and there will be a planned crew of fourteen. Of course the Jamaica III will have all the luxuries you would find at home, televisions with DVD players, CD players in every guest room, with satellite services. There will be a full gym, plus a BBQ.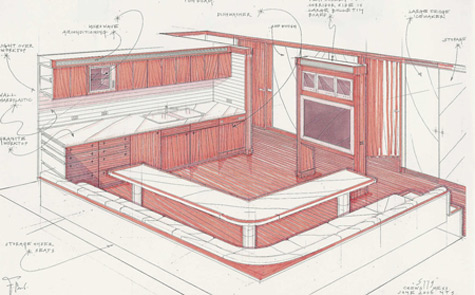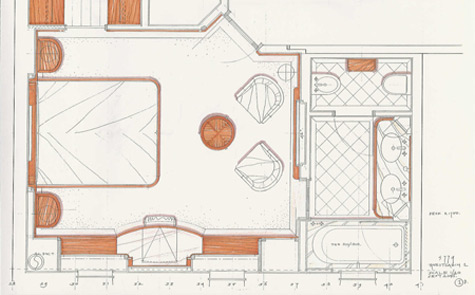 Many of the working and special added details for this luxury liner are still being installed, and the 'top secret' classification has kept much information about the Jamaica III's new designs and added features from being disclosed, which is par for the course for the yacht builders at Nobiskrug. They have prided themselves since opening about keeping thing very hush hush, which is part of the reason so many people who want specialty luxury yachts made at their plant. It isn't hard to see why they are one of the leaders in mega yacht manufacturing, and the have been in business for well over one hundred years. Founded in 1905, and owned by Abu Dhabi MAR, only 420 employees work there, so it isn't hard to keep things very under the covers.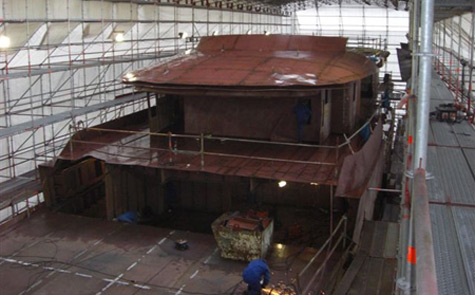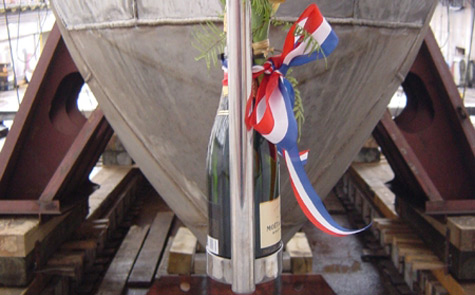 You can however find resources about their other yachts, and some of them are in wide usage as private and public charter services. You can find some of their yacht designs in New York City, taking tourists on guided tours all around. These yachts are really nothing like privately owned ones however, and have been what many feel is gutted, to accommodate the masses that board these tours. They have been stripped of their staterooms, to make way for banquet like facilities, and lack many of the luxuries like Jacuzzis, and gym areas. They also have been refitted with larger window below the main deck, and have fuel tanks that can't take on the kinds of voyages as there better sisters.
* * *
Related links:
Nobiskrug Shipyard
Felix Buytendijk Yachtdesign
Foto: vesseltracker.com, fbyachtdesign.nl