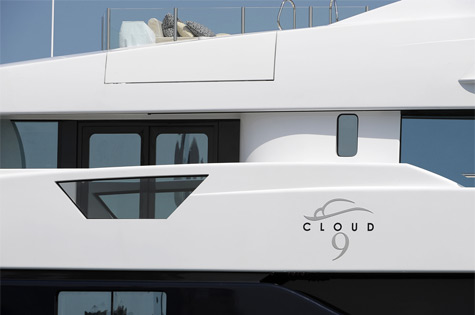 Constructions Mecaniques de Normadie, or CMN has come up with new yacht for private and charter uses that truly gives new meaning the word Super Yacht. At sixty meters, or over 196′ the Cloud 9 is even slightly bigger than the Jamaica Bay III, soon to be launched from the Nobiskrug shipyard in Germany. It also has a deeper and longer hull, which not only makes sea travel much easier, but also allows the bilge deck to be higher, to better accommodate a full guest and crew roster.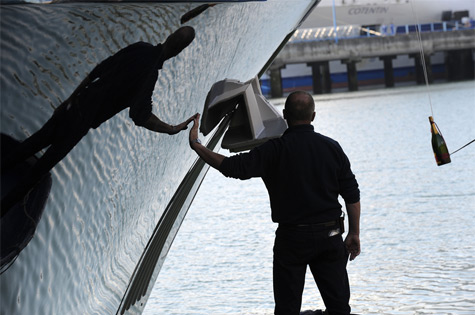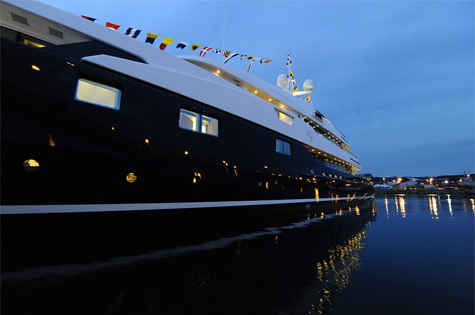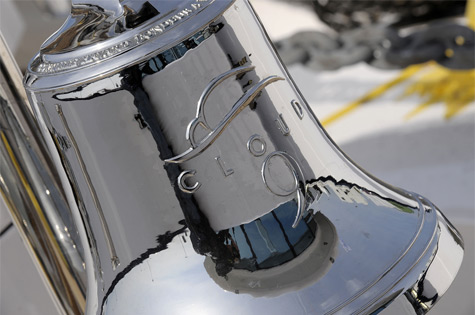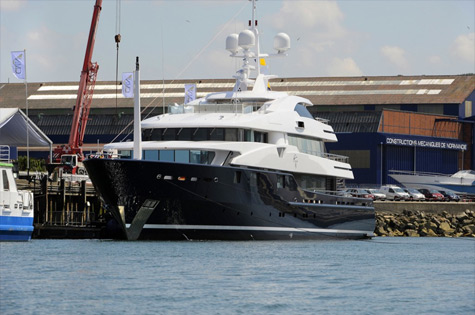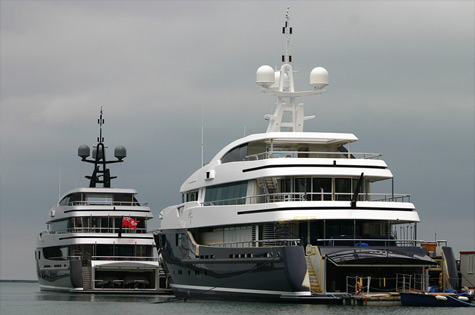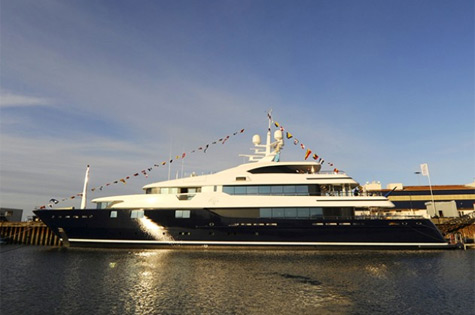 Able to accommodate 12 charter guests, it includes many luxurious extras. The master suite is a full beam duplex suite, with a private office, two bath and dressing rooms, one for him, one for her. It also has a stair case that goes up a deck, to open up to a completely private forward observation area, with spectacular panoramic views. A VIP cabin on the bridge deck also has a private balcony.
The exterior and interior design of this luxury yacht was made by the famous designer Andrew Winch and his super team.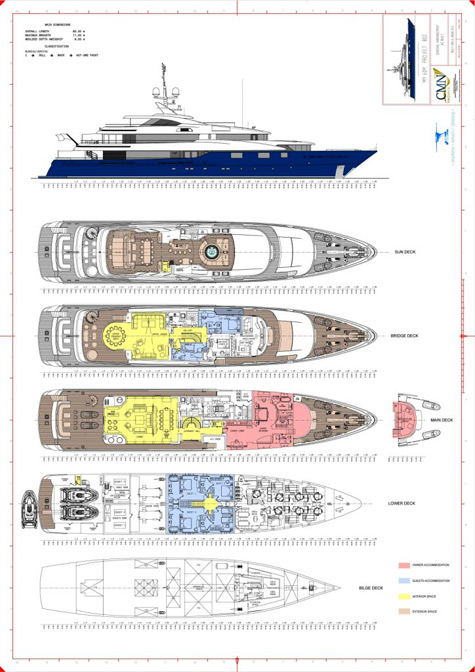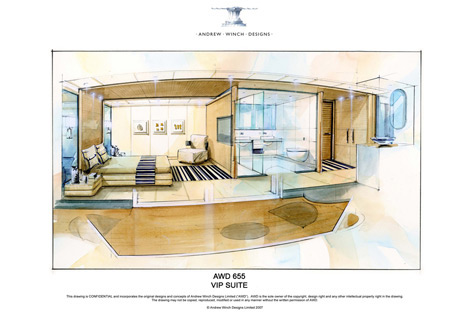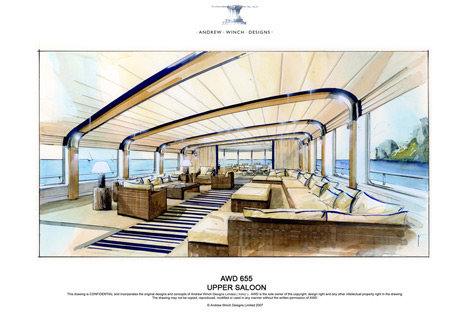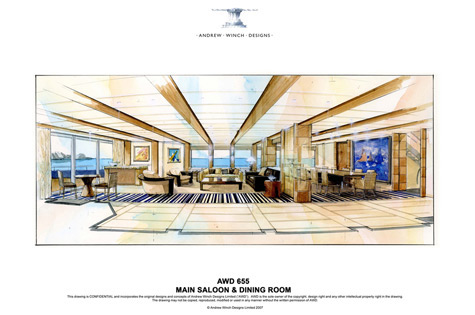 There are many large and luxurious guest rooms to enjoy, all the lower deck cabins have king sized beds, with two suited offering beds that also convert into twin beds. Each bedroom has large windows, each with great views, and a private bathroom. With only seven guest bedrooms on the entire boat, this is made up for in large and luxurious living and socializing areas. There is a private cinema area, with a large viewing screen, and a full gym that can also be converted into a spare bedroom.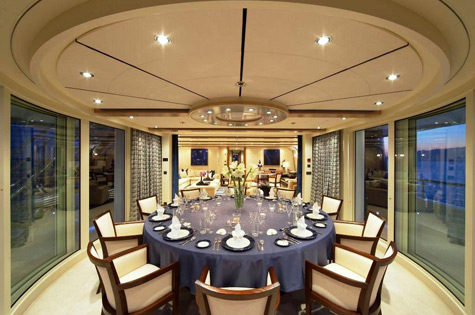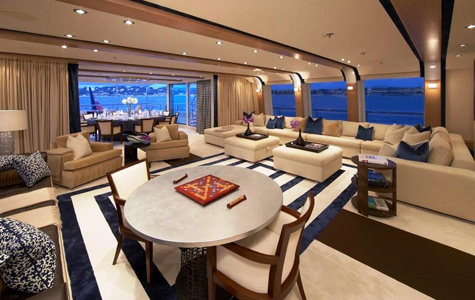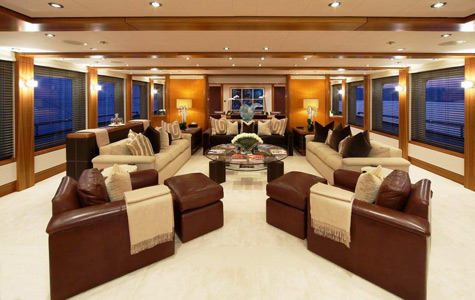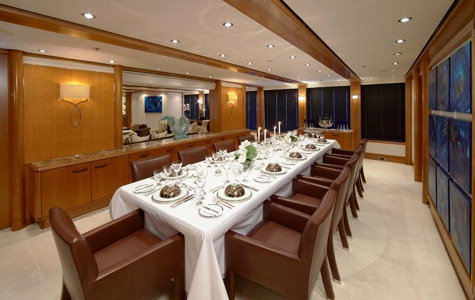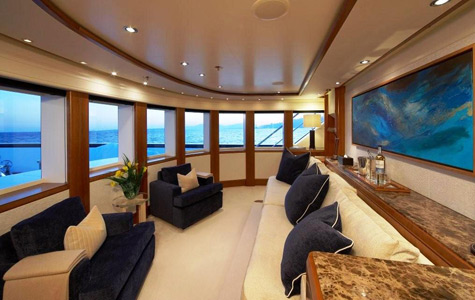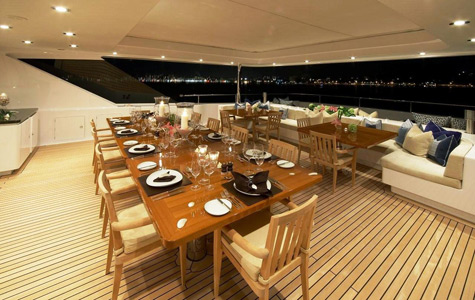 Boredom will never be a problem with chartering on of these Cloud 9 luxury motor yachts. When you aren't watching a movie, lounging in the jacuzzi, working out on the treadmill in the gym, or even enjoying an elegant meal, there are still plenty of things to keep you entertained.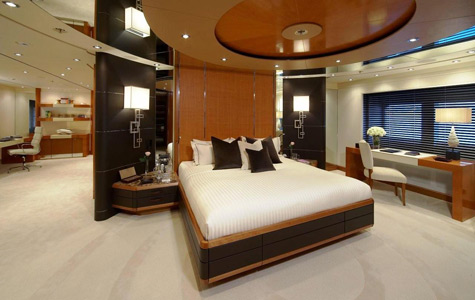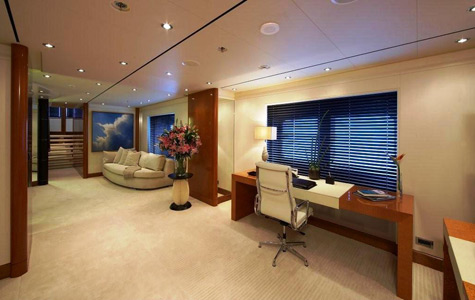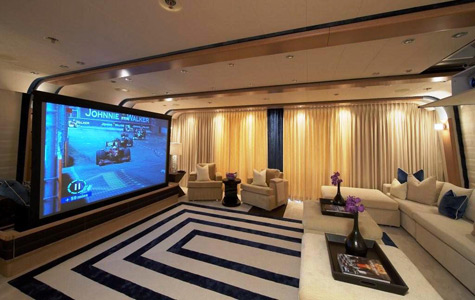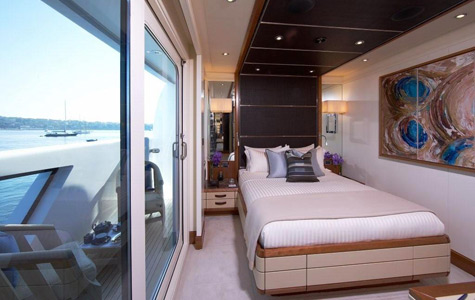 It has two 22′ Nautica Express tender boats, each outfitted with deck of composite teak, with easy access to water and shore activities. Each one has poles for water skiing and wake boarding, including an assortment of skis and wake boards, plus many other tow behind toys. There is a jet boat from Castoldi, Seadoo jet skis, plus kayaks.
You get snorkeling equipment, for people of all ages, and completely stocked safety equipment, like life jackets. Also there are many beach style games, like volleyball, and full accommodations for dining and playing on the beach. There is just so much that the Cloud 9 has to offer, it is no wonder why people flock from all over the world to charter one of these yachts.
Speaking of chartering one of these babies, there are many places you can reserve you own Cloud 9. There are many companies with this kind of yacht design, located all over the world, including the Pacific Northwest of America, the Mediterranean, the Caribbean, Australia and New Zealand, just to name a few. It is a good idea to look up Cloud 9 charter services on the internet to see all the different ports where these luxury motor yachts can be found. You would do well to make your reservations well in advance of your trip, because no matter what time of the year, space will be limited.
* * *
And now a small gift from me George Harrison – "Cloud 9″, Live in Japan, 1991: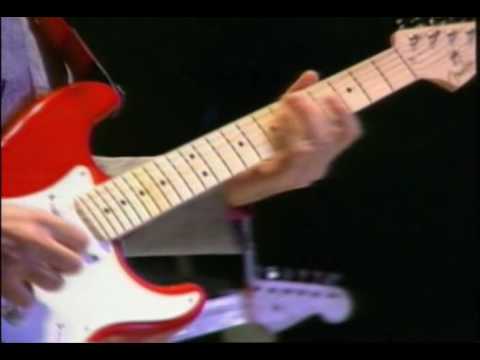 * * *
Related links:
CMN Yachts
Andrew Winch Designs
Foto: cmnyacht.com