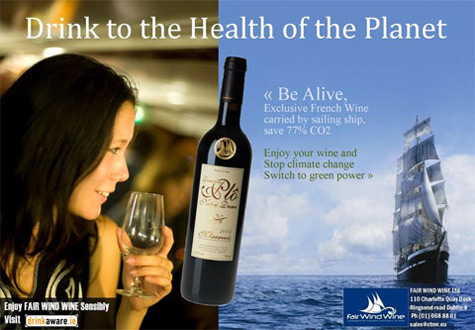 One great idea struck radio journalist Frederic Albert from Beziers and Basque mariner Michel Pery in 2005.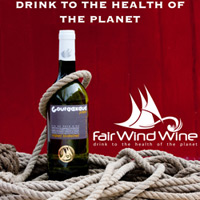 Fredric and Michel met in midsummer 2005, when Fredric boarded the Belem, a famous three-masted French tall ship to report on a sailing race from Waterford to Cherbourg. They dreamt of a day when merchant sailing ships would once again roam the seas with holds full of cargo, promoting commerce between nations through an environmentally friendly form of transportation.
What do you think they had decided to ship? The answer is simple – fine French wines. Their vision was to transport wine abroad by using the power of the wind to reduce carbon emissions.
Frederic and Michel persuaded renowned ship-owner Philippe Videau to join their project. This is how the Fair Wind Wine Company arose.
Today the fleet of the company consists of four ships: Etoile de France, Three-Masted Schooner Kathleen and May, Belem and Tourmente.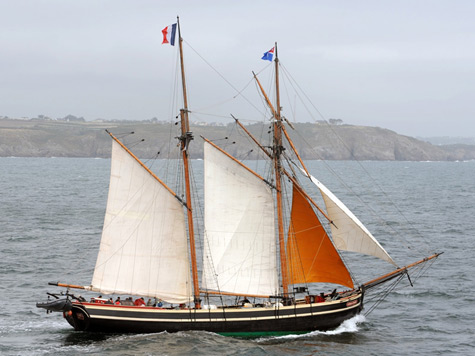 Etoile de France carries cargo of finest wines for Fair Wind Wine from France to Dublin. She was built in 1938 in Denmark under the name of Jutlandia, this schooner is a baltic trader with topsail and was used in the past for salt and cod transport between Iceland, Denmark and Portugal.
Then, she passed under german flag in 1971 before being sold to a british company and renammed Julia af Faborg in 1990. She was then converted in a cruise yacht. The boat was also used at cinema for Hornblower or To the end of the earth.
Bob Escoffier bought this boat in 2007 and renammed her Etoile de France.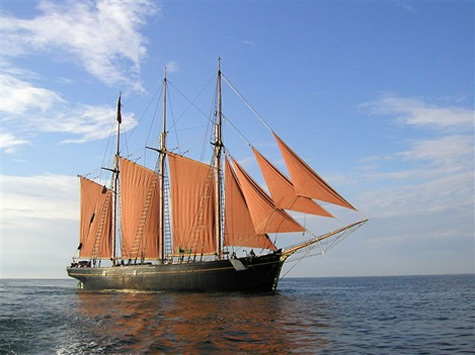 The Kathleen and May was built in 1900 at Ferguson and Baird's yard at Connah's Quay near Chester, for Captain John Coppack of Coppack Bros. and Co. In her first 8 years she sailed nearly 40,000 miles, carrying various cargoes of over 24,000 tons from Oban to the Channel Islands, London and Ireland.
After an absence of 47 years, Kathleen & May carried a commercial cargo of wine from France to Dublin in July 2008.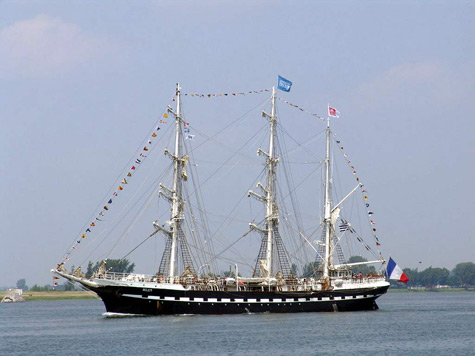 Belem is the majestic 100 year-old merchant ship and the last 19th century French trading ship still under sail.
The Tourmente (Tempest) got involved in the project in the summer 2007. This barge would provide transportation from the vineyards inland to the southern French sea ports via the famous Canal du Midi.
"We carry goods with sailing ship because we think it is a better deal for the Planet. Our transportation will have produced 77% less carbon emissions compared with normal freight shipping".
This is brilliant ecofriendly business idea, is not it?
* * *
Related links:
Fair Wind Wine
Kathleen & May
Foto: fairwindwine.com, kathleenandmay.co.uk