Dunya Denizcilik (Istanbul) was established in 1985, in association with Ganship Limited (London) to provide a fleet of bulk chemical tankers for international clients. In 2006 Dunya and Ganship merged to with a huge investment programme. This is how Dunya Ursa, the advanced technology shipyard dedicated to the construction and refitting of the world's finest super yachts, appeared.
Today, Dunya Ursa is a 30,000 sq m facility with 180 metres of quays, state-of-the-art construction halls and a highly trained workforce. The company has two yachts under construction: DY 0003 and DY 0006.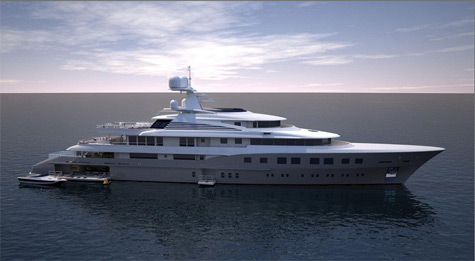 DY003 is named Red Square and is the largest superyacht ever built in Turkey. 72 metres vessel has six decks and is unique in every aspect. DY003 features a distinctive exterior design by Sterling Scott, with interiors designed by Alberto Pinto.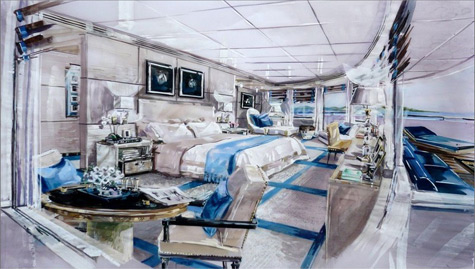 The interior of superyacht immerse in the atmosphere of a luxury beach house on water. This effect is achieved by the use of large areas of natural woods set against touches of extravagant luxury; simple against sophisticated; monotone against colourful.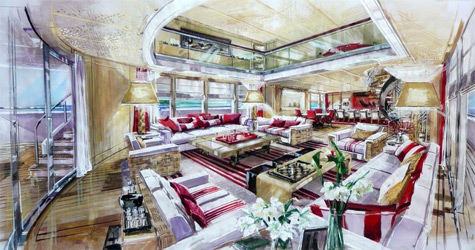 Blue, green, yellow and coral colors prevail in the guest suites, halls and corridors are braided with brown leather and the master suite is trimmed with blue marble. Wide variety of exotic woods is used in the interior of guest rooms.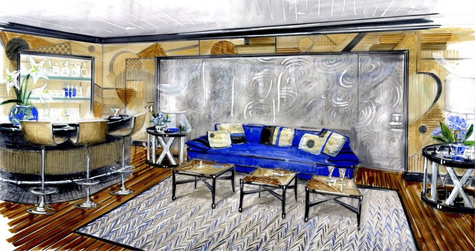 The wheelhouse design corresponds to the standard interior of the pilot's cabin: red leather seats and the control panel enclosed in varnished rosewood.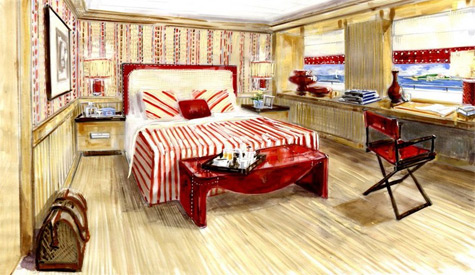 DY 0003 will be delivered in 2011 and will certainly compete with Aqous Yachts's Big Fish in this class of yachts.
Specification DY 0003:
LOA: 72.00 m
LWL: 60.60m
LBP: 12.20m
Bean max: 11.60m
Draft (half load): 1300T
Displacement (half load): 1450T
Displacement (full load): 1450T
Hull material: steel grade A
Superstructure material: Aluminium
Main engine: Cat 3516 C dita
Speed max: 17 knots
Speed cruise: 14 knots
Another project, DY006 (Warrior) is due to 2012.
* * *
Related links:
Dunya Yachts
Foto: dunyayachts.com