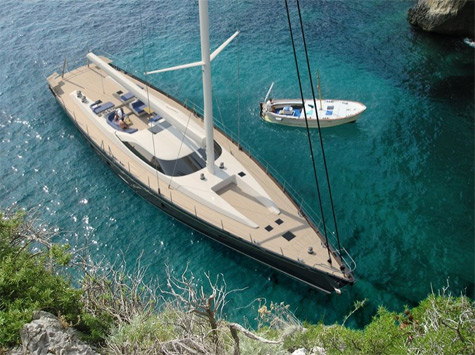 Alcanara is the new 29.1 m creation of Dubois yachts. Now she is under construction with Steve Ward in Perth, W.A.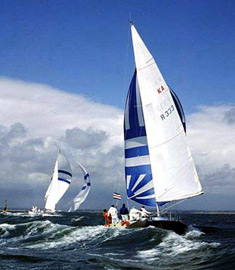 The last project built by Steve Ward was the 2 tonnes Police Car in 1979. This yacht won the Admiral's Cup for Australia in that year and many other trophies besides. It could be said that this yacht put Dubois yachts on the World racing yacht scene.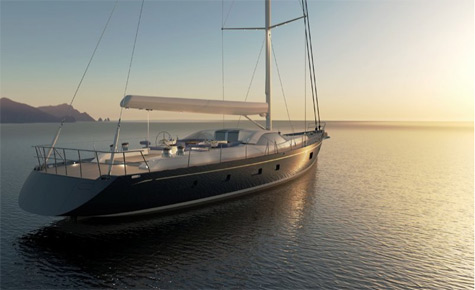 Today 26 years have gone but the same builder is now constructing another Dubois design from the same material – aluminum.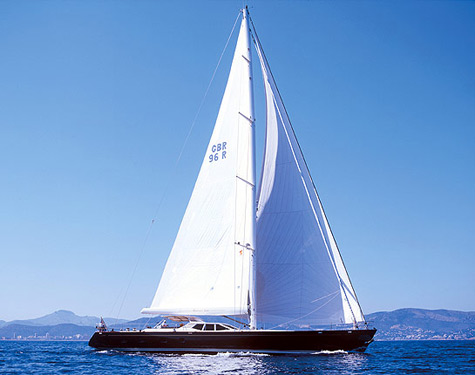 The future owner's of Alcanara were impressed with successful design of Margaret Ann launched in 2004. They wanted a thoroughly seaworthy, elegant and fast cruising yacht at just under the 100 foot mark. Margaret Ann was pretty much their ideal. Dubois made some small changes to the interior layout and then redesign the superstructure for a more contemporary look.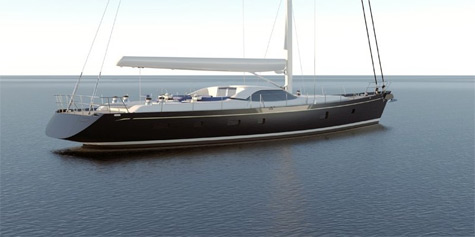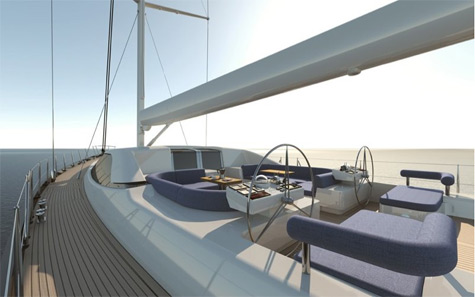 Specifications of the Alcanara:
Design number – 337
Model – 29.1m. (96') Fast Cruising Sloop
LOA – 29.13m. (95.6')
LWL – 25.03m. (82.1')
Beam (maximum) – 7.34m. (24.1')
Draft – 3.85m. (12.6')
DWL displacement – 108 tonnes
Engine – Scania D19 44m 318hp@1,900rpm
Generators – 2 x 25 kW
Construction – Aluminium
Fuel capacity – 8900 lt
Fresh water capacity – 2450 lt
Builder – S E Ward & Co Western Australia
Naval Architect – Dubois Naval Architects
Exterior styling – Dubois Naval Architects
Interior styling – Rhoades Young
Classification – Lloyds +100A1 Yacht LCY Code
Propeller – Hundested VP5
Thrusters – Lewmar
Sail area – (main + foretriangle + mizzen (if present))
445sqm (4790sqft)
* * *
Related links:
Dubois yachts
Foto: fluid-future.com