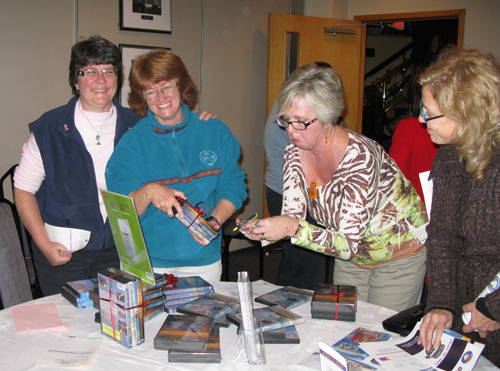 There's something amazing about being on the water and if you have ever wanted to learn more about what it takes to actively ride on the waves, rather than just being a passenger, you'll find that the Women on the Water program is something that you can benefit from. Women on the Water, or WOW, is a seminar that is meant to bring women together through their love of water and their love of boating. No matter what level of expertise you have, or what your nautical background, you are going to find that this great seminar can teach you things that you never knew before!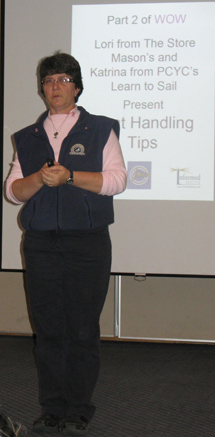 This was the second WOW seminar that I attended, and it was so pleasant to see everybody whom I met on first seminar again – Lori Mason, Katrina Lewis, Sheryl Shard and a lot of other outstanding women.
Why is it so good to be there?
WOW is an invaluable resource for any woman who is interested in learning about boating, but is not sure where to start. Boating can be a fascinating and enriching addition to your lifestyle and if you have an urge to be out on the water, you will find that this is a great place to start. Not only are you going to be able to learn the important basics of how to steer and manage your own vessel, you will also do it in a supportive environment, surrounded by women who feel the same way that you do about the open water!
During this seminar I found out some very important things about how to manage the boats, how to do a 3-point turn, an 8 turn, how to anchor your vessel and how to park it.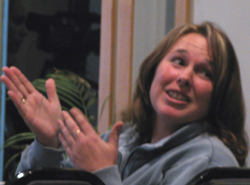 Katrina Lewis who teaches people to do the first step to get them out on the water gave us lot of advice.
Have you ever heard someone say, "don't use your body to fend off the boat"? So don't use that! ? There are a lot of special things that help you to do that. For example, Fender Step that prevent scratching the boat. It used to be difficult to find it in the Canadian shops but now you can buy Fender Step and a lot of other stuff in Mason Store.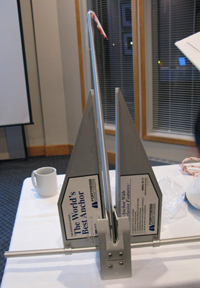 Also we discovered a lot of useful tips, myths and facts about anchoring. I believed that the heavier the anchor, the better and that steel is the strongest material for anchors. NOT ANY MORE! In Mason Store you can find an anchor that weighs 7 pounds and is very powerful!
One of the things that make the WOW experience so very good is that it is done on a personal basis. All of the instructors are women that have been sailing for years and some of them have completed trips that take them across the world. How do you feel about the idea of a sailing trip that lasts for three years and are you interested in seeing distant lands, all from shipboard?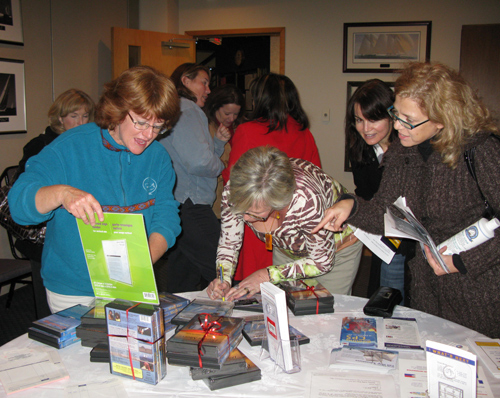 Special guest Sheryl Shard was telling about her trips: Mediterranean, Middle East, Caribbean, and Bahamas. I was amazed! It's such a different way of life. Sheryl and Paul create a lot of wonderful movies about their adventures.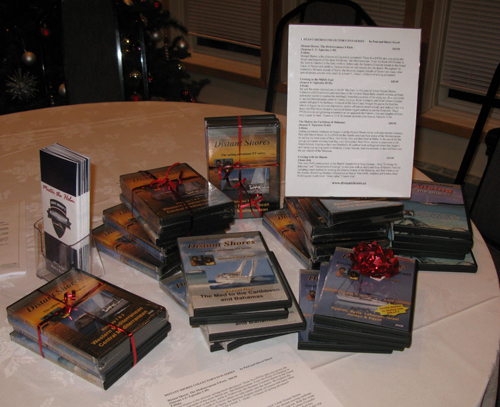 We watched some and believe me – they are impressive. You can find out more and buy the DVDs on site distantshores.ca.
Women on the Water is a seminar that can show you how to take care of your vessel and how to captain it with an impressive degree of competence. This is where you can get the practical knowledge that you need to take to the water yourself and also the confidence to do it. Don't delay, if you hear the water calling you, see how Women on the Water can get you there!
* * *
Related links:
Distant Shores
The Store Mason's Chandlery
Port Credit Yacht Club
Openwaters