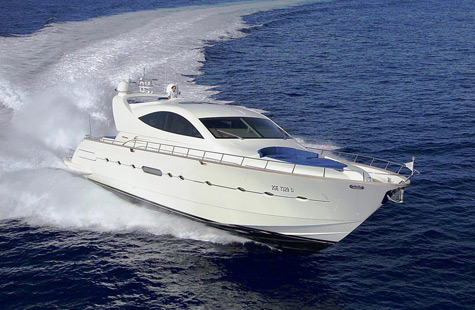 There's nothing quite like sailing on the open seas in a superyacht with the wind against your face and the waves crashing against the hull. In order to experience this, you will of course need a good luxury yacht, and Cerri Cantieri Navali has launched the first Cerri 86′ Flying Sport.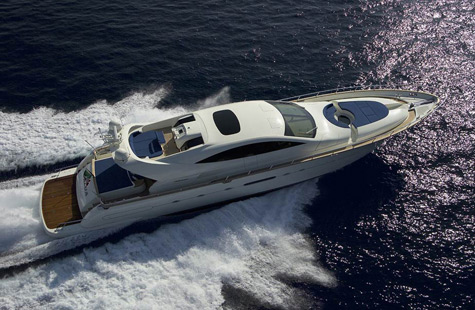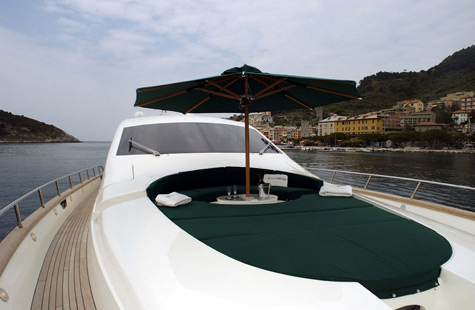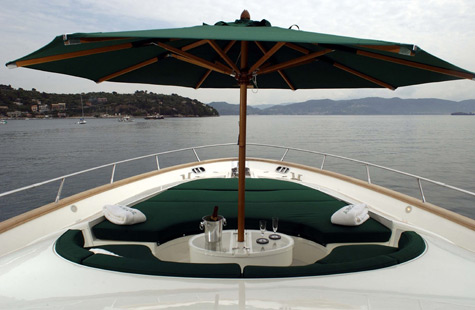 This is a state of the art yacht design which has two seperate rooms, which cover the area of two spaces. The speed of this particular yacht is amazing. You can cruise at thirty five knots, and even peak out at 45 knots using the MTU engines. The engines are not what set it apart from other yachts however. What you really want to see is what is inside.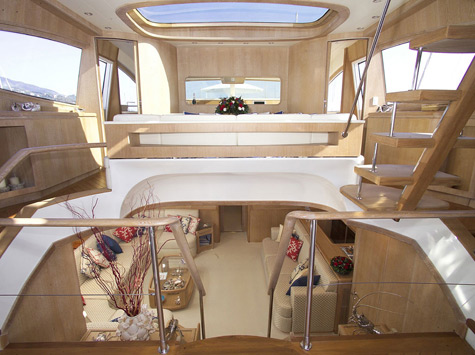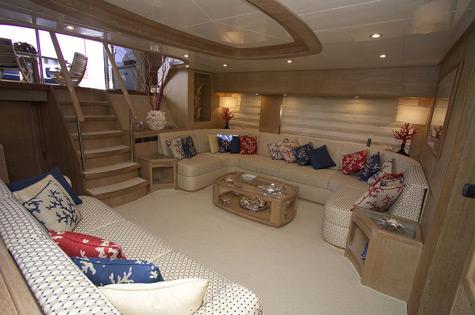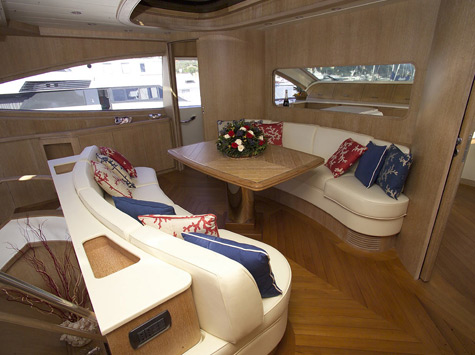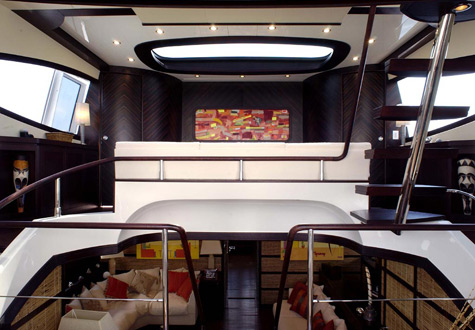 As a matter of fact on two separate levels you will find saloons, one of which features a table that seats twelve people. You may feel free to relax here and enjoy a drink after a long day on deck in the hot sun.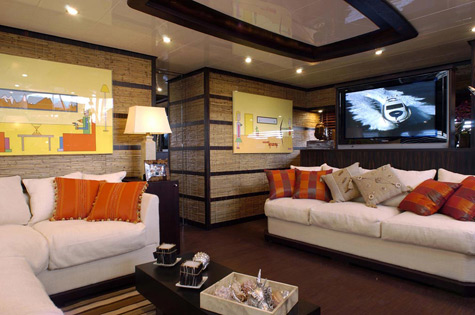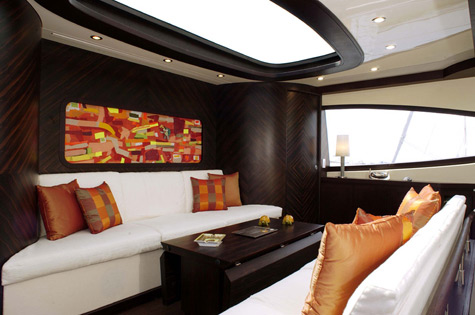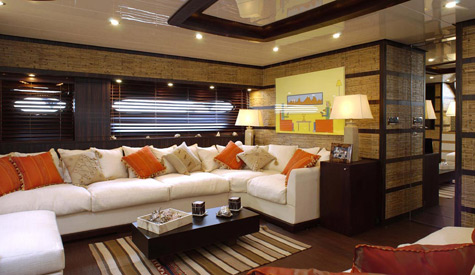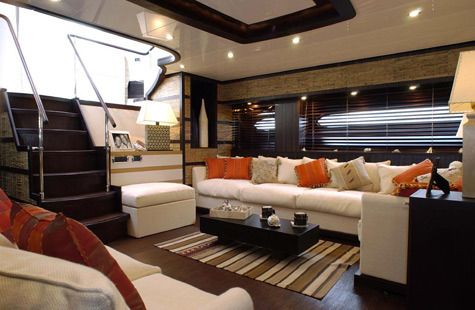 When the day is over, there are six cabins to choose from, each with restroom facilities. There are beds for fifteen people, ensuring that everyone on the cruise will get a great night's sleep. But the fun doesn't end there.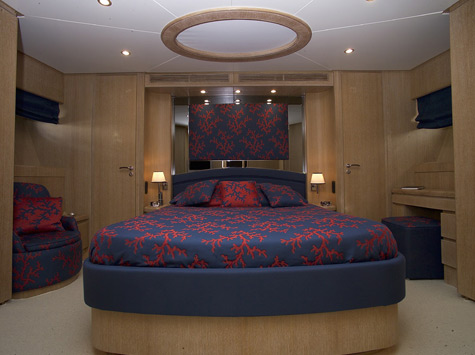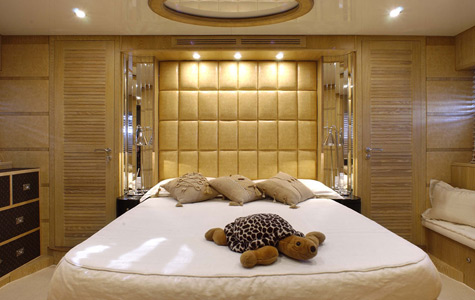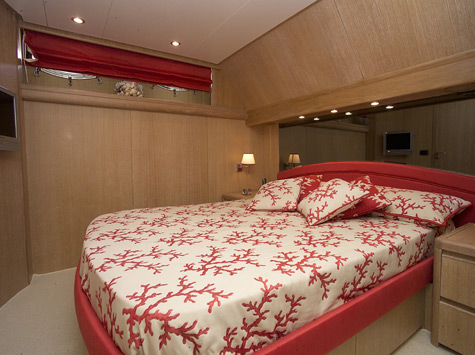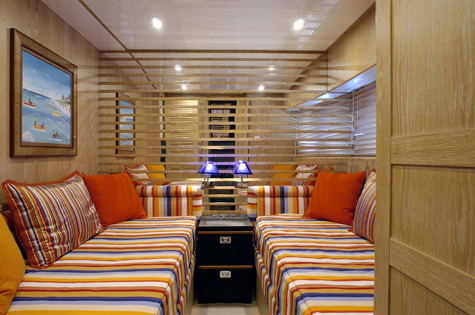 The luxury yacht is outfitted with a full featured professional kitchen, complete with stainless steel surfaces. Outside you will find the poop cockpit, along with a large semicircular sofa, which permits passengers to sit at the table it accompanies. As you can see, this is a state of the art yacht that anyone could be proud to board. Right now, the yacht can be chartered from the company, meaning you can start planning your next vacation if you have the funds.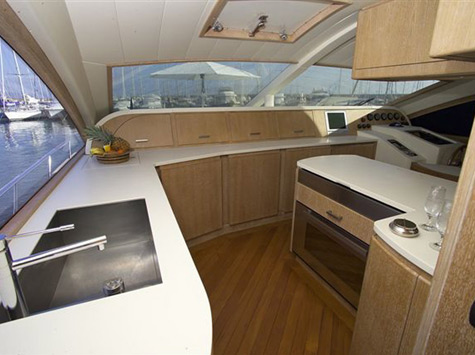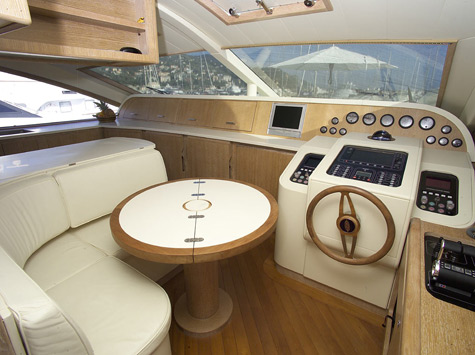 Specification of the Cerri 86′ Flying Sport:
Length/overall: 26,3 m/86,3 feet
Length/waterline: 23,99 m/78,7 feet
Beam: 6,35 m/20,8 feet
Draft: 1,3 m/4,3 feet
Displacement: 53 t
Fuel: 7200 lit./1.583,8 IMP gal.
Water: 1500 lit./330,0 IMP gal.
Max speed: 42 knots
Cruise speed: 35 knots
Range: 400 Nm
Berths: 10 + 4
Max. persons: 20
Basic engine: 2 x MTU M91 16V 2000 PS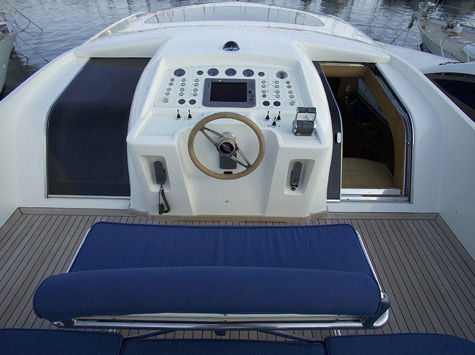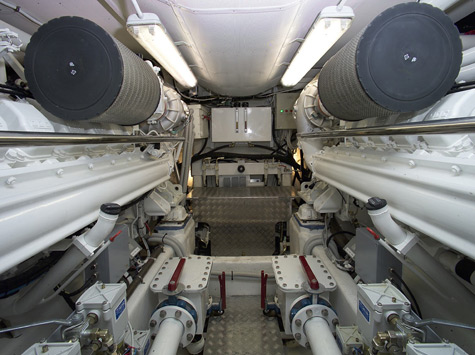 Soon you will find yourself sailing on one of the most advanced yachts in the industry. It's a dream vacation for any sailing enthusiast, and there are many ports of call you can visit on your way. If you wish, you can just sit out on the water and have a great time with friends and family. Whatever your preference, you can be sure to find it on this great luxury yacht.

* * *
Related links:
Cerri Cantieri Navali
Foto: Cerri Cantieri Navali