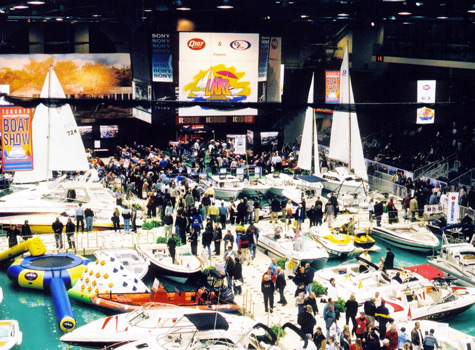 The 52nd Toronto International Boat Show will be held from January 9th to January 17th 2010 at the Direct Energy Centre, Exhibition Place. You can find this in Toronto, Ontario at 100 Princess' Boulevard.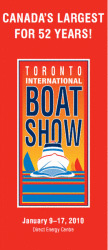 On Saturday the show hours will be from 10am to 7pm. If you would like to visit the boat show on Sunday, you may do so between the hours of 10am and 6pm. Weekdays, the show will be open from 11am to 8pm.
Those that visit The Toronto Boat Show will be able to take part in the 52 year celebration that has been a favorite among many for several decades. It does not matter if you are searching for a particular boat, want to browse the market, or need an accessory for the boat that you currently possess, you can find it at the boat show.
"There is no other boating event in Canada that gives new and experienced boaters the opportunity to shop the best and biggest selection of boats and accessories while allowing them to experience all the fun that the boating lifestyle has to offer", - noted Cynthia Hare, show manager. "With thousands of products to choose from at unprecedented deals, the 2010 show offers something for every lifestyle, activity and budget."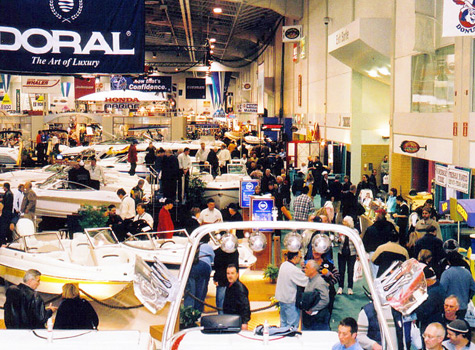 At this year's International Boat Show in Toronto, you can:
* Observe well over 1,500 boats
* Find booths that display boat engines
* See new boat electronics
* Purchase marine based gifts
* Find accessories for your boat
The boat show offers a wide range of products. These products are suitable for any lifestyle, any boat, and any budget. At the boat show, you will be able to effectively compare all the boats that are available and determine which is most appropriate for you. There will be lenders available at the show that will be able to discuss financing options with you as far as purchasing a new boat. You may also acquire the insurance that is required in order to put your new water vessel in the water.
Event Organizers is National Marine Manufacturers Association Canada – a national, not-for-profit association that provides advocacy services to the recreational boating industry.
The Toronto International Boat Show will offer many exciting activities for individuals of all ages. You will be able to enjoy water activities, free rides in boats, demonstrations on what is referred to as the "largest indoor lake" and numerous other activities. There are many activities for children as well! Kids will enjoy building their very own boats, and numerous games. There will also be trout fishing activities and even more in the area that will be designated as the "Kid's Boating and Fishing Zones".
The admission price for an adult is $15.00. For those that are 65 and older, The Toronto International Boat Show will cost $12.00. If you would like a two day pass for an adult, the cost is $25.00. There is also a weekday pass for unlimited admission between the hours of 4pm and 9pm that only costs $20.00. If children 16 and under come with an adult, admission is free.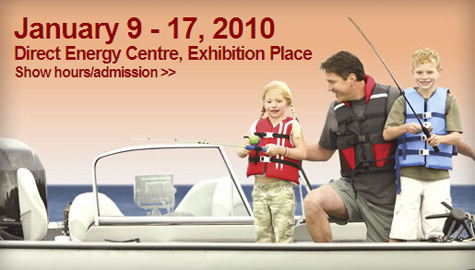 As you can see, there are many different activities that people of all ages will be able to enjoy at this year's Toronto International Boat Show!
* * *
Related links:
Toronto International Boat Show
Foto: torontoboatshow.com