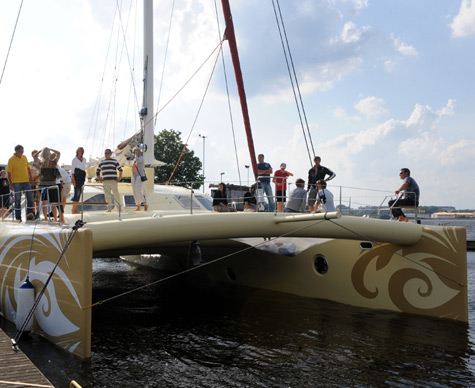 At the La Rochelle Boat Show the Latvian shipyard Enmar presented new catamaran Ambercat 210. The new boat was the largest, shown at the La Rochelle.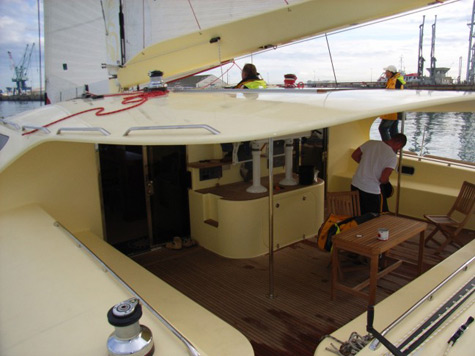 The Enmar shipyard is located in Latvia on the Baltic Sea coast close to Riga. Latvia has long been renowned as a major shipping nation because advantageous geographical position. The history of the shipyard began in 2002, when three men with several decades of shipping experience, enormous determination and a vision of creating the most perfect catamaran ever combined their powers to realize their dream. And in 2003 the first Enmar catamaran was launched.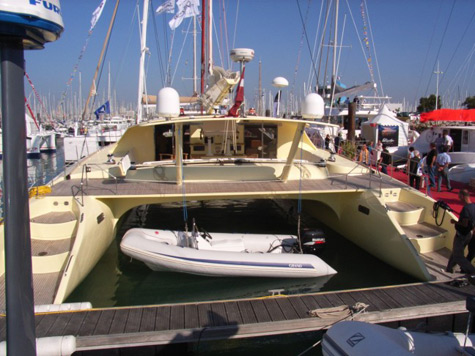 The idea of Ambercat 210 was borrowed from the previous catamaran Ambercat 200. The developers spent 2 years in designing and building the new catamaran. And finally Ambercat 210 was launched in June 2009.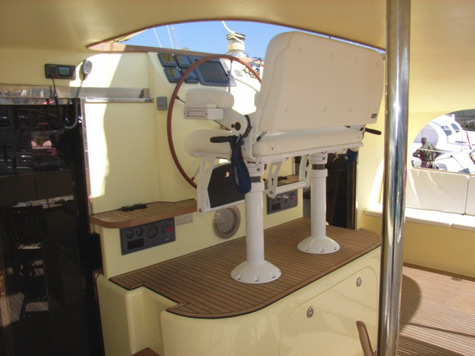 The new catamaran was created by architect Eric Lerouge, who started designing boats back to 1976 and scores more than 300 designs up to today, amongst them many fast sailing, blue water cruising catamarans.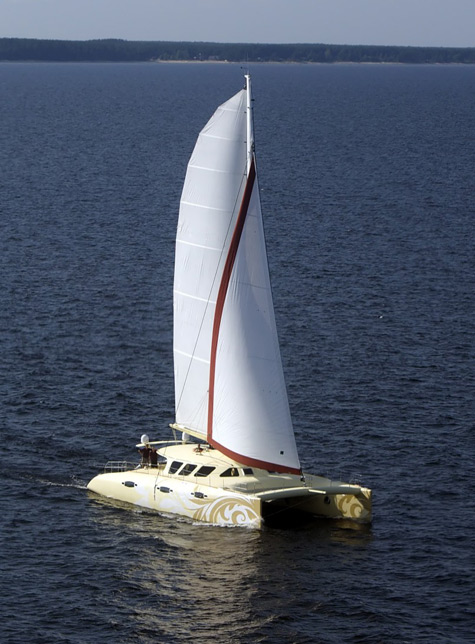 The first Ambercat 210 was launched especially for charters and offers a lot of space in the salon and on the deck with a large galley in the starboard hull. The second Ambercat 210 is under construction.
The interior design of the new boat is created by Marex Birznieks and Linda Bogustoff.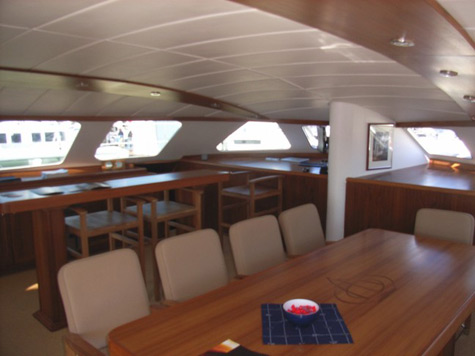 Specification of the Ambercat 210:
Length: 68'11″
Waterline: 68'11″
Beam: 34′ 6″
Keels: 5′ 1″
Weight: 46000 lbs
Loaded: 62000 lbs
Mast: 82′ 4″ / 190 sq ft
Mainsail: 1620 sq ft
Jib: 980 sq ft
Spinnaker: 2940 sq ft
Headroom: 6'7″
2 x 110HP diesel
* * *
Related links:
Ambercat
Eric Lerouge
Foto: lerouge-yachts.com, rus.tvnet.lv