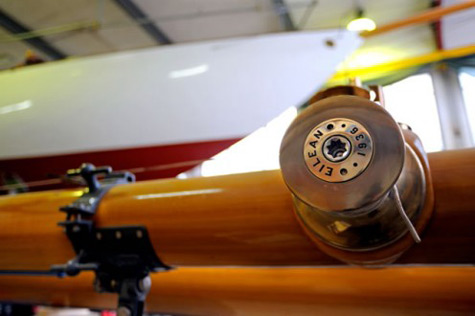 After more than two and a half years of extensive restoration work 22-metre Bermudian ketch Fife Eilean was launched again in 2009.
Eilean was designed and built in 1936 by the legendary Scottish boatyard Fife. In the 2009 the boat appeared on the sea again in its original vintage form.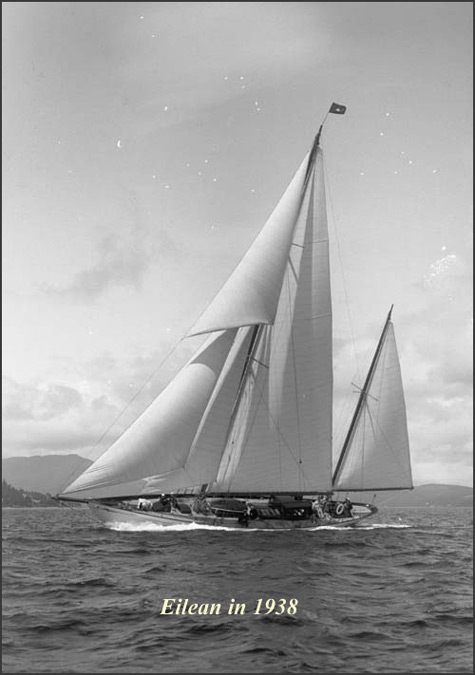 The ketch was found in the Caribbean island of Antigua in awful state. She was bought by Officine Panerai in 2006 and brought back to Italy on a cargo ship in February 2007. Officine Panerai, Italian manufacturers of high-end watches, is the official sponsor of the Panerai Classic Yachts Challenge, the most important international circuit of regattas for classic and vintage yachts.
Francesco Del Carlo boatyard in collaboration with works supervisor Enrico Zaccagni had restored not only the shape and characteristics of the yacht, but also most of her original materials.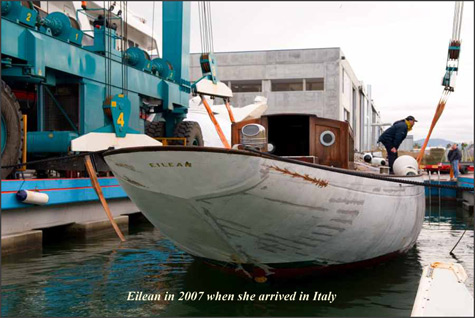 The proportions of waterlines enhance Eilean's beauty. The yacht has a Bermudian ketch sail plan, namely two masts, each with its own powerful triangular sail. Her structure is composite, with Burmese teak planking supported by a zinc-plated metal skeleton. The boat was not originally constructed to take part in races. During her long history she has already crossed the Atlantic no less than 36 times.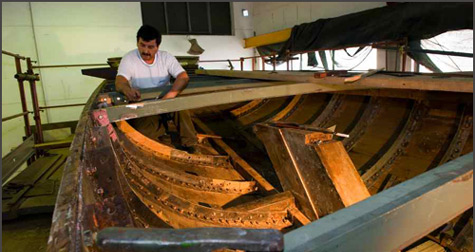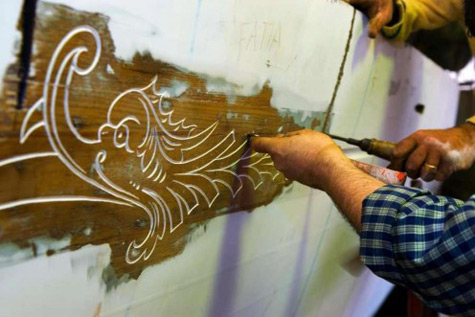 "Seeing Eilean restored to her former glory is very moving, and I am sure that all lovers of vintage sailing boats share my emotion, declared Angelo Bonati, Ceo of Officine Panerai. With her elegance and perfect lines, Eilean is not just an extraordinary example of craftsmanship and authenticity, but also a symbol of a love for the sea that only sailing manages to convey".
Eilean will be setting out in early 2010 for its first Atlantic crossing after the restoration and in April 2010 will be taking part in the Antigua Classic Week, the first event in the Panerai Classic Yachts Challenge 2010.
* * *
Related links:
Yacht Online
Foto: yachtonline.it, panerai.com