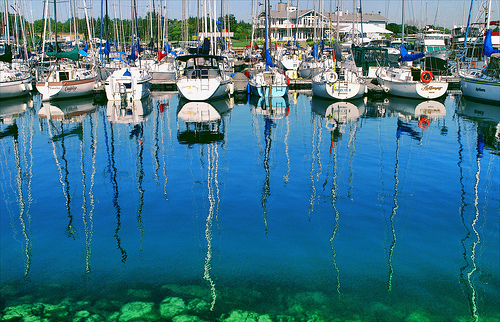 I never thought much about yachts before a good friend asked me to help him with his website about yachts. I instantly fell in love. Not with the friend, but completely in love with yachts. I was struck with their overwhelming beauty and their luxurious feel. It also struck me how they are very much like people in that each one seems to have its own soul.
It was after this new love affair that I heard about WOW, the Women on the Water Seminar. I had no doubts that I should go and find out more about this new passion.
What Is WOW?

WOW is a two-evening seminar where women come together to expand their knowledge of boating. The atmosphere is warm and inviting with a very friendly, cozy vibe. Some of the things commonly discussed include:
* Boating Safety
* Man Overboard Procedures
* Anchoring
* Flares to Keep On Board
Everyone is also very free to share their own personal experiences and knowledge with others, whether it be good or bad. Since the women are all at different stages in learning about boating the sharing is invaluable. Everyone learns something new.
For instance, I learned that personal floating devices can actually be blown away sometimes! Someone else may have known that, but it was new to me.
Foundation of WOW
The WOW seminar was founded by seasoned boater Lori Mason. She has been boating since she was four-years-old and is experienced with both power and sail boats. She is a very nice, humorous woman bubbling over with energy. Her extensive travels and adventures in racing, cruising, and even building and rebuilding boats is quite inspiring.
Lori is also the owner of a really great store where boaters can find everything needed to maintain their boats and have safe, comfortable journeys on the water. The Store – Mason's Chandlery is a family owned haven for boaters of all stripes.
Take a look at video to find out more:
Reasons to Love WOW
I was not sorry for jumping on board for the WOW seminar. It was compelling and informing and I met a lot of interesting people. For instance, I came in contact with a woman by the name of Katrina Lewis, who is always open to helping new boaters like me make that first entrance into sailing.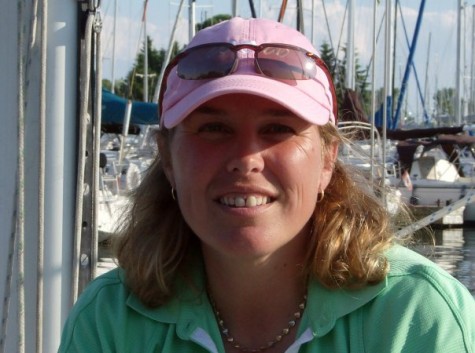 Katrina has organized and skippered cruises around the Caribbean and Mediterranean and is extremely helpful for individuals, couples, or literally anyone interested in sailing. She is always there to help, even if you prefer to skipper your own boat.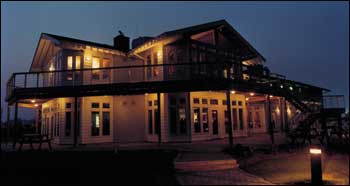 The WOW Seminar is hosted at the Port Credit Yacht Club – which is commonly known as "The Place to Be." It has a reputation as one of the friendliest Clubs on the lake and everyone is welcome to come join other women for the next seminar on the 25th of November. You will be able to meet me as well as a variety other women who love boating.
* * *
Related links:
'The Store' Mason's Chandlery
Port Credit Yacht Club
Openwaters
Foto: Martin Pinker, 'The Store' Mason's Chandlery, Port Credit Yacht Club