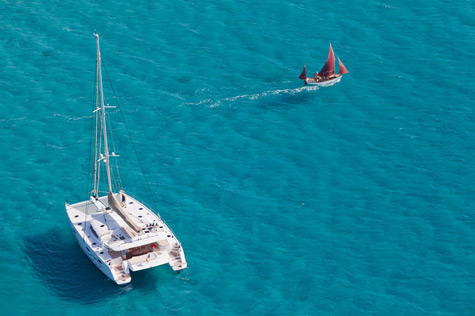 After several years of research Fountaine Pajot, the world's leading builder of cruising catamarans, presented two new boats: a flagship of the company's fleet – Galathea 65 and a new trawler catamaran Summerland 40.
The Fountaine-Pajot boatyard was a pioneer in the manufacture of composite cruising catamarans. Today they can boast that their catamarans have crossed the Atlantic more than 500 times and travelled around the world on dozens of occasions. The new boats have retained the best features of its predecessors.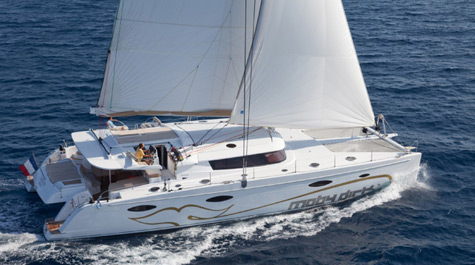 The Galathea 65 is one of the most luxury sailing cruising catamaran build by a production shipyard. The boat is built in sandwich composite using infusion process.
At the yacht you will find immense covered cockpit, open salon combining lounge, dining room and galley, huge comfortable cabins. There are several relaxation areas on the bridge and in the deck salon. With the sails up and the boat under complete control from the cockpit, the large winches and functional helm guarantee fast, safe, comfortable and exhilarating sailing. You will find all the comforts to be expected for a boat of this class.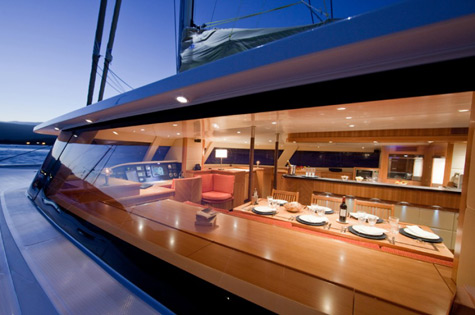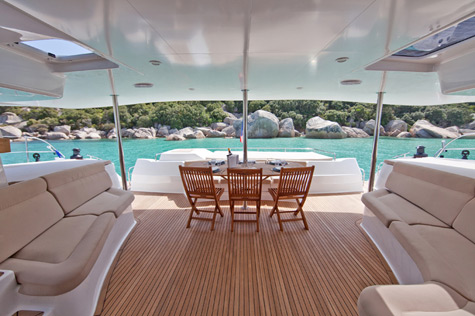 The catamaran was designed by architect Berret-Racoupeau.
Summerland 40 was announced since the Summer 2008 and was launched at the beginning of September. Confirming an excellent displacement/power ratio and the very low consumption the catamaran easily reaches the 20 knots. The new Summerland 40 was designed by Michel Joubert. The saloon is particularly generous for a 40 feet boat and the kitchen offers, at the same time, important working surfaces and bulky arrangements.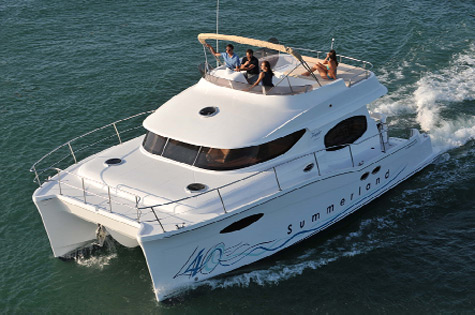 The new Trawler Catamarans completes the yard's range: Highland 35 Pilot, Summerland 40, Cumberland 46 and coming soon (beginning of 2010) the Queensland 55.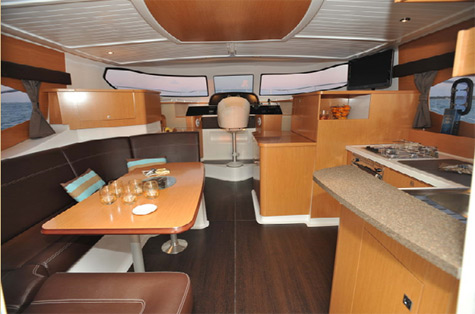 The interior design of both new catamarans was created by Coste Design & Partners.
Specifications of Galathea 65:
Length : 65.53 ft
Beam : 31.16 ft
Draft : 4.62 ft
Standard engines : 2 x 80.85 KW
Fuel tank capacity : 370 US gallons
Water tank capacity : 1 X 771 US gallons
Port Hull : In suite owners cabin – 1 bathroom – 1 sofa area – 1 office & book case – dressing & laundry – fore peak
Starboard Hull : 3 guests cabins – 3 heads – 1 crew quarter
Interior design: Coste design & Partners
Architects : Berret – Racoupeau
Specifications of Summerland 40:
Length: 11,98 m | 40 ft
Beam: 5,45 m | 17.70 ft
Draft: 1,07 m | 3.51 ft
Water tank capacity: Approx. 600 l | 158 US gallons
Fuel tank capacity: 2 X 700 l | 2 X 185 US gallons
Standard engine: volvo 2 x 160 Cv | 2 x 120 kw
Option engine: volvo 2 x 190 Cv | 2 x 140 kw
Displacement unloaded: 12 T
Cabins: 1 owner suite + 2 double cabins
Range: 1000 miles at 7.5 knots
Interior design: Coste design & Partners
Naval architect: Joubert Nivelt
* * *
Related links:
Fountaine-Pajot
Coste design & Partners
Joubert Nivelt
Berret – Racoupeau
Foto: fountaine-pajot.com