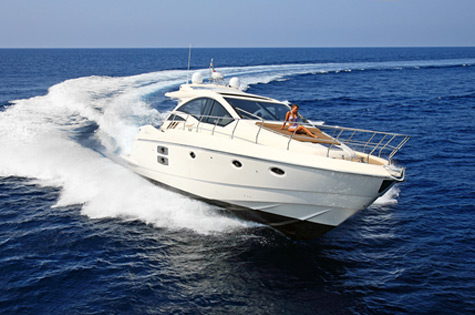 Queens 54 is considered to be the fifth model introduced to the market from the Italian based brand "Queens Yachts". This is an Italian based shipyard that has been constructing luxurious yachts for quite some time. The water vessels that are designed typically are created for sporting events.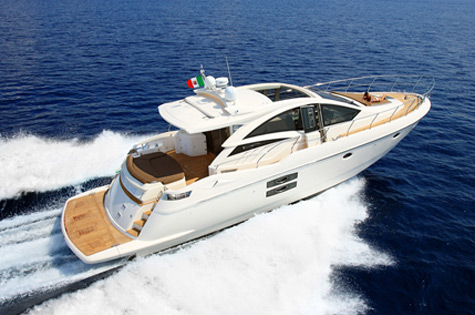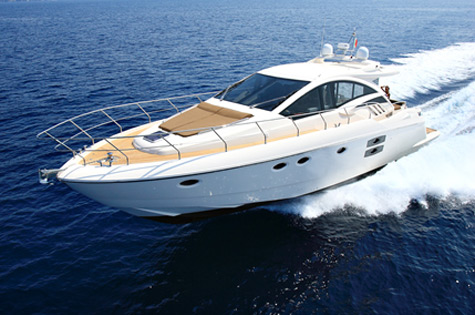 However, they may be used for cruising, sailing, and other types of on water adventures. The yacht identified as "54″ was designed by a popular architect named Alessandro Inno. Throughout this article, you will be learning about the features and the specifications of this luxury yacht.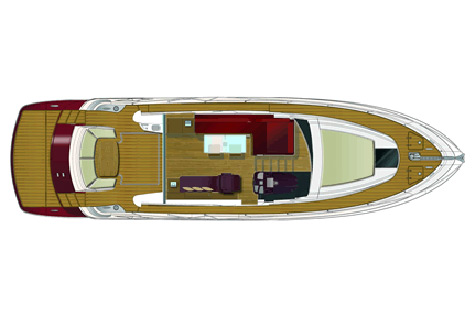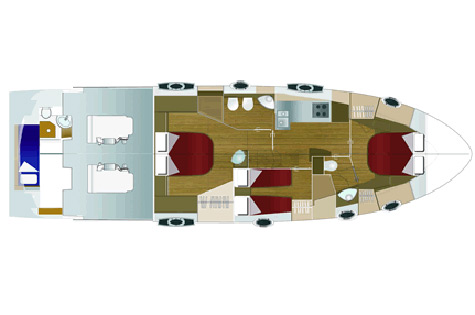 On the exterior level of the Queens Yachts 54, you will find that there are outside lines that are relatively aggressive when it comes to lines and contours. On the interior section of the luxury yacht 54, you will find that attention to detail and the focus on luxury has been successful in creating a beautiful and comfortable living space. If you have an appreciation for luxury, comfort, and general appeal, you will likely enjoy what the Queens Yachts 54 brings to the yachting industry.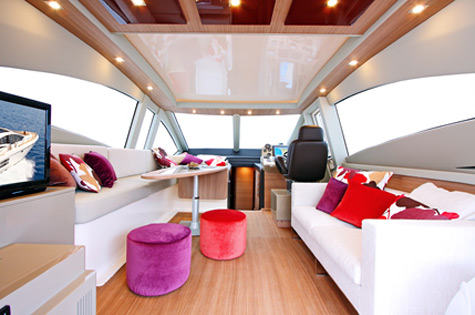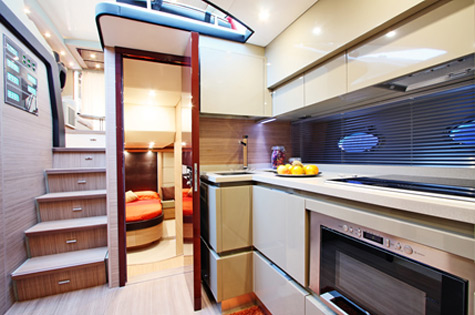 The overall length of this particular yacht is 17.24 meters. The hull measures in at 16.02 meters. If you measure the beam area, you will come to a length of 4.74 meters. The draft, which includes the props, are 1.40 meters total. The overall displacement of the water vessel measures in at 21 tons total. The fuel capacity of the yacht is an amazing 2,200 liters and the water capacity ranks in at 600 liters. There are two 800 horsepower engines in the yacht 54. These are identified as the "MAN R6″. The propulsion of the unit is directly connected to a shaft drive. There is also a special 20 degrees hull that is included as part of the water vessel.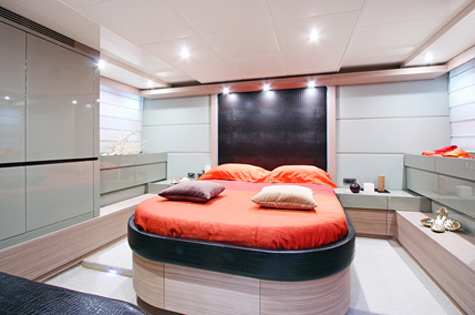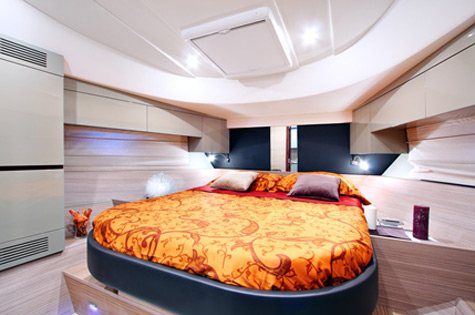 The Queens Yachts 54 has the capability of accommodating a large number of people. It has six individual berths located throughout a total of three specially designed cabins. In addition to this, there is a separate cabin that is specifically for the crew members. As you roam throughout the rooms and the decks on the yacht, you will be amazed at the attention to detail and the design style. This yacht will likely be really popular when it comes to businesses that offer tours and other types of yachting activities.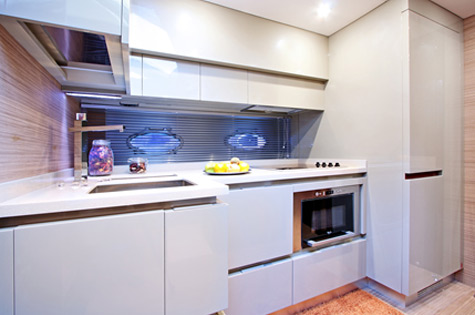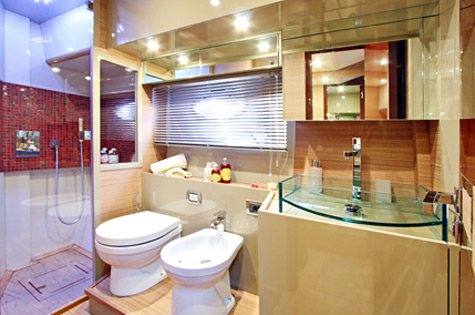 I particularly feel that there is just one area on the Queens Yachts 54 that could use some improvement. This is the deck area just in front of the navigational room. While it is large, it is designed in an awkward way that seems to take away from the overall space. Perhaps in the next model, less geometric architecture will be used and this area can be flattened out a bit so that more people can enjoy sunning and other activities.
* * *
Related links:
Queens Yachts
Alessandro Inno (Inno Group)
Foto: queensyachts.com