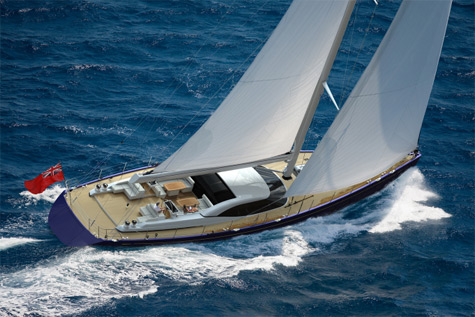 Oyster Marine was found in 1973. Today the company is one of the world's most successful yacht builders with an international reputation for quality, comfort and performance. The new series of Oyster superyachts, the Oyster 100, Oyster 125 and Oyster 125 flybridge will complement the existing Oyster range.
The new range of Oyster Superyachts is being created by the combined resources of three long-established teams, double Queen's Award yacht builder Oyster Marine, Dubois Naval Architects and RMK Marine. The yachts are being built from female moulds that will enable hull and deck structures to be built cost effectively and in much less time than alternative one-off construction methods.
The first Oyster 100 superyacht came out of the mould on 14th September 2009. The "fully-floating" construction method, for installation the internal woodworks damps down noise and vibration. The Oyster 100 is designed to combine excellent performance with comfort and spacious accommodation above and below decks. Twin wheels provide an ideal helm position under sail or when coming alongside under power. Most sailing controls are clustered around the steering consoles for ease of handling. The first Oyster 100 will be shown at the Monaco Yacht Show in September 2010.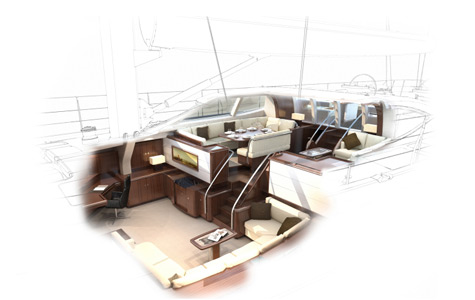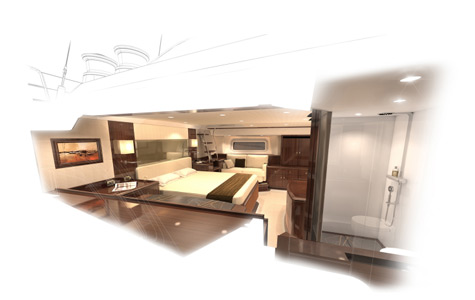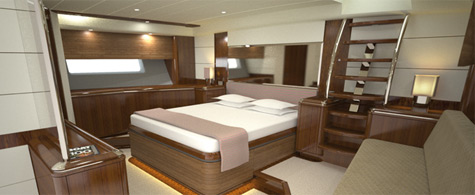 The Oyster 125 Deck Saloon has the displacement and volume to be a trans ocean fast cruiser. The cockpit, protected by a bimini will be a focal point for sailing and taking drinks and meals on deck. The upper salon seating area gives a line of sight outboard enabling guests to enjoy the view at anchor or under way. The lower saloon makes best use of the yachts 8.95m (29.4ft) beam with a dining table to port and a lounge opposite. Oyster 125-01 starts moulding at the end of January 2010, with launch targeted for summer 2011 in time for the Monaco Yacht Show that year.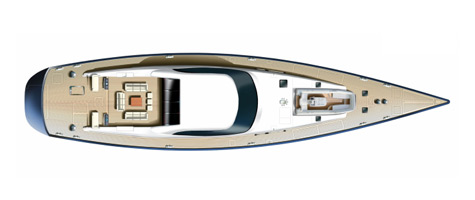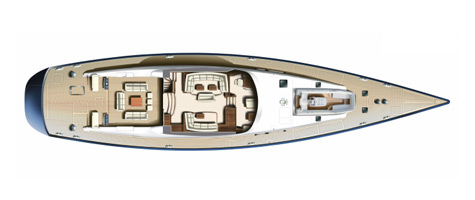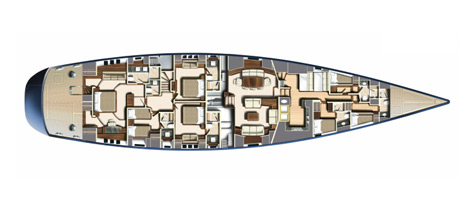 Flybridge sailing yachts are a relatively new concept and until now have only worked well on exceptionally large yachts. However, the Dubois design team already has a number of flybridge yachts. They have been able to finesse the design of the Oyster 125 flybridge and capture the benefits of the flybridge concept. Twin wheels and all the controls for sail and power are on the flybridge within reach and there is also a room for crew and guests to enjoy the commanding panoramic vista.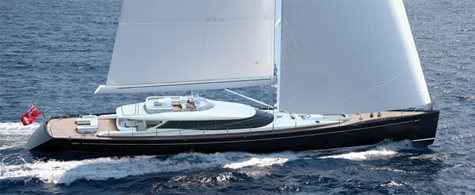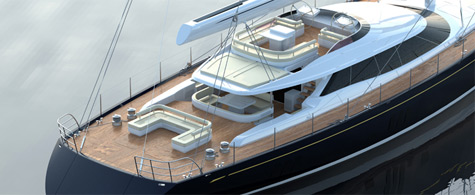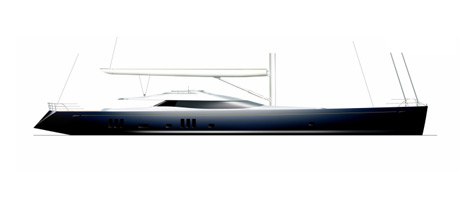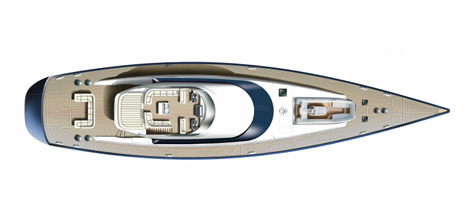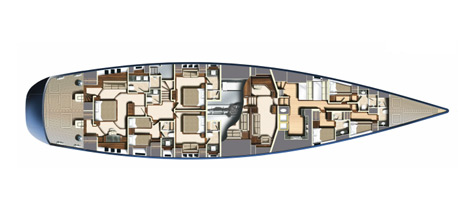 * * *
Related links:
Oyster Marine
Foto: oystermarine.com