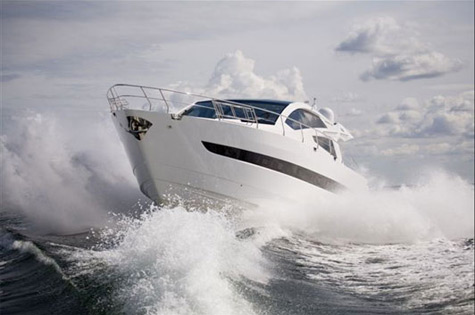 Galeon, a yacht production company that was established in the year of 1982, has recently introduced the yacht called the "700 Raptor".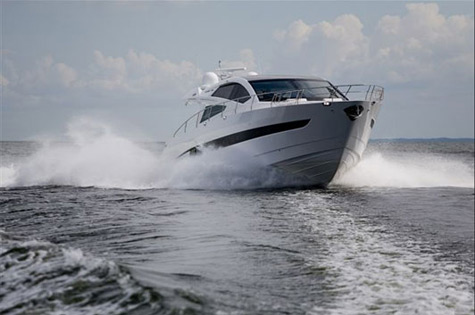 This company is actually privately owned, but has served for the public for many years. The specialization of Galeon rests in motor based yachts that range up to a total of 20 meters and general motor boats. The company strives to incorporate the use of the most advanced technological capabilities on their boats and searches for the most exquisite designers to assist them in creating attractive motor yachts. In this guide, you will be introduced to the new Galeon 700 Raptor.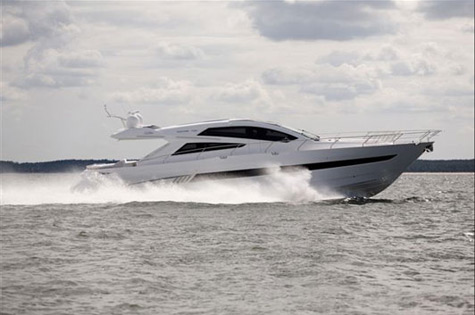 The 700 Raptor is considered to be the largest motor yacht ever created by Galeon. While the company generally creates water vessels that are 20 meters total in length, this particular yacht comes in at 21.7 meters. The actual length of the hull is right at 19.7 meters. When evaluating the waterline of this boat in length, you will discover that it comes in at 17.2 meters. The beam of the boat is 5.25 meters and the draft comes in at just 1.16 meters. There are two fuel tanks on the boat and they each have a capacity of 1,750 liters. The water capacity comes in at 1,000 liters in all.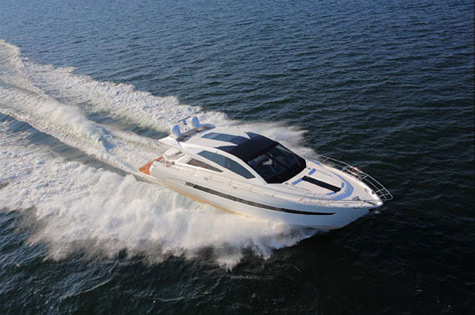 The certification of the 700 Raptor has been identified as "CE B". There are two individual motors on the luxury yacht identified as "MAN" which are 1224 as far as horsepower is concerned. Individuals that purchase this yacht have the capability of purchasing an additional horsepower unit that goes up to 155. The engines allow for a max speed of an amazing 34 knots.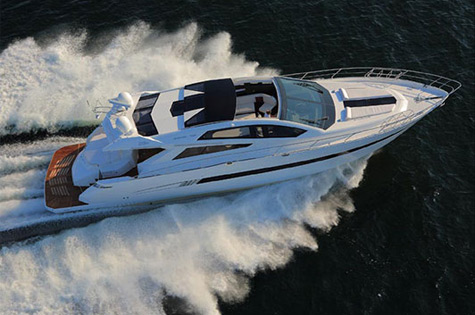 The new Galeon 700 Raptor is intended to hold up to 16 individuals while in operational mode. There are a total of 8 berths which are located in a total of 4 cabins. This water vessel can be used privately or commercially as there is plenty of room. The design was established by a man by the name of Tony Castro.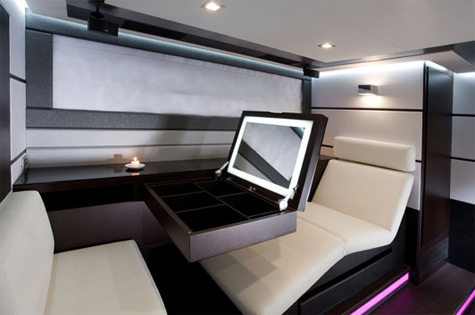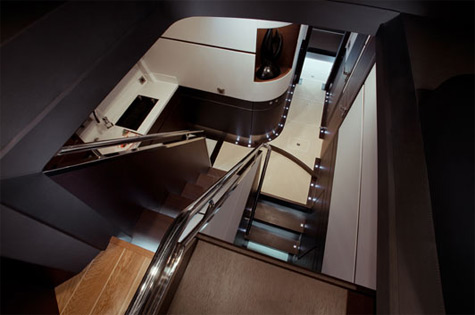 While this is a luxury yacht, it is also considered to be a sporting yacht. Individuals that purchase the vessel may choose from a deck that is open or a deck that is completely enclosed. This is made possible by an automatic control unit that opens beautifully designed patio doors, the actual top section of the deck, as well as the windows. Just below the area of the deck, there is ample room for those traveling on the yacht. You will find four individually designed cabins as well as three unique shower head facilities. The main suite comes complete with a king sized bed.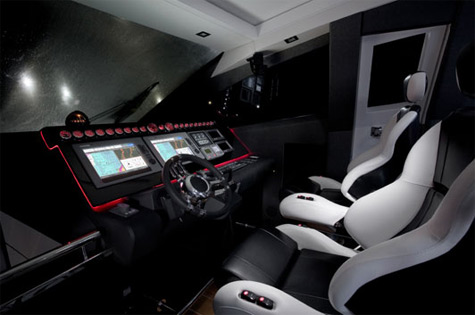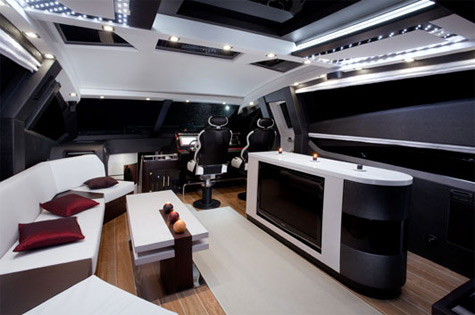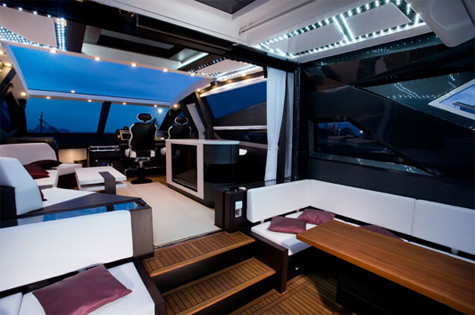 And now let's see the promo movie of Galeon Raptor 700: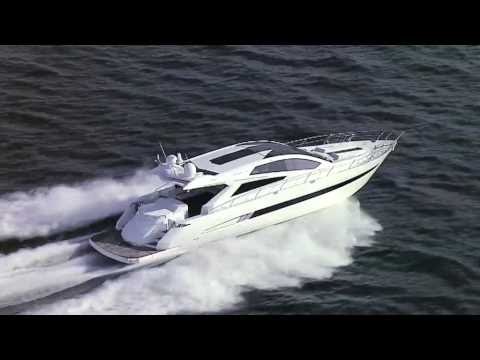 If you are seeking luxury, quality, and space the new Galeon 700 Raptor provides that and more!
* * *
Related links:
Galeon
Tony Castro Yacht Design
Foto: galeon.pl