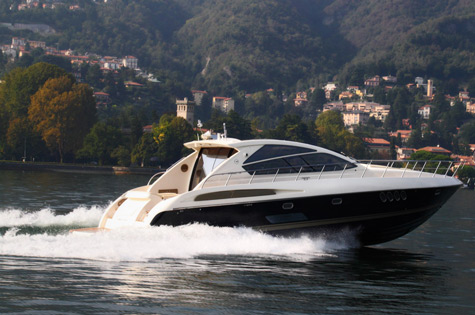 Recently, the Airon Marine Shipyard of Paolo Molinari released the new Airon 4800 T-Top. In early 2009, this particular shipyard released two large water vessels. The 4800 T-Top yacht is suppose to be a smaller representation of the features of those two boats. This yacht is actually intended to replace the yacht identified as the "A47″. It is also considered to be the start of the line of model boats by Airon Marine. In this guide, you will be introduced to the specifications of this new yacht.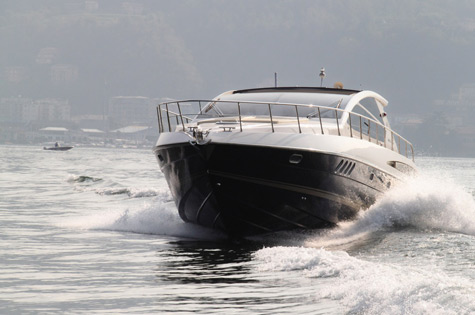 The total length of the new Airon 4800 T-Top averages in at approximately 14.7 meters total. The beam of the water vessel is 2.26 meters. While the luxury yacht is intended to be smaller versions of the yachts that were released at the beginning of 2009, it will accommodate four individuals. There are a total of 6 berths in the space of 2 to 3 cabins onboard the water vessel. The total displacements of the new Airon 4800 T-Top comes in at 14.5 tons. It is capable of holding a total of 1100 liters in fuel and has a total water capacity of 450 liters. As far as basic day travel, a total of 12 individuals may be on the yacht at a time.
There are two individual engines on this particular yacht. They are both identified as the "Volvo IPS600″ and they have a total horsepower rating of 435. The propulsion system consists of forward pods that are duo prop. The propulsion system is also a "Volvo IPS" model. The certification of this particular yacht is "CE B". The water vessel has a speed of 35 knots in maximum operational capacity. This is a very high speed when it comes to luxury yachts and similar sized water vessels. The design of the new Airon 4800 T-Top was made possible by a collaboration with Paolo Molinari with the hull of the vessel, as well as Tommaso Molinari.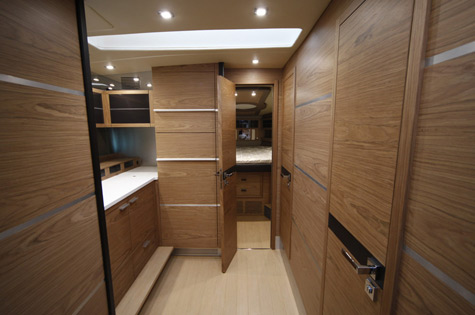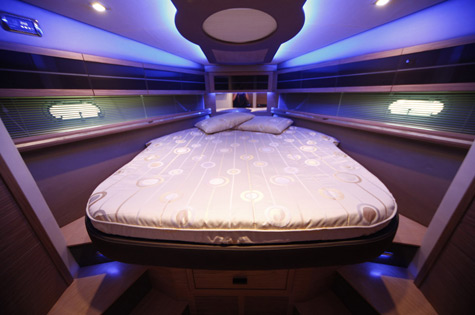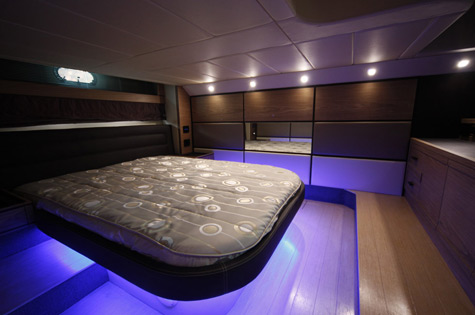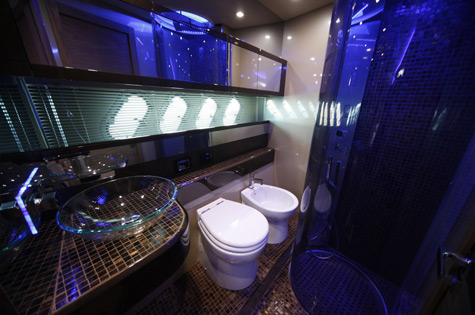 When evaluating the most standard of all plans involving the new Airon 4800 T-Top you will discover that it has three cabins. It also includes an owner's stateroom that has a full beam. There is a beautifully designed suite that is considered to be VIP. There is also a guest cabin that includes a double bunk beds. You will find a total of two completely designed galleys, as well as an exquisite saloon that is in the shape of a "C" on the main area deck of the boat. If you are in search of a compact luxury yacht that is perfect for the family or weekend getaways, the new Airon 4800 T-Top is likely to be quite appealing to you. It has all the luxury and space that is necessary for someone seeking a compact sized yacht.
* * *
Related links:
Airon Marine
Foto: aironmarine.eu