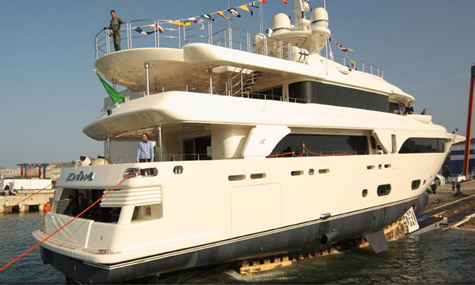 CRN recently launched the megayacht identified as Eviva. When it comes to the line that is referred to as the "CRN 43″, this luxury yacht is the fifth release.
The layouts of the megayacht were created by working closely with a group Studio Zuccon International Project. This elegant luxury yacht is designed to accommodate a total of ten guests comfortably as well as a crew of nine different individuals. There are five exquisite cabins included on the yacht, which provides individuals that travel on the water vessel ample room to enjoy their travels.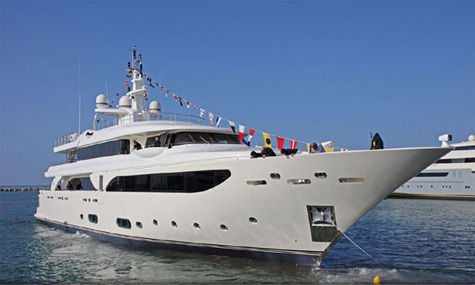 The megayacht Eviva is 72 meters in length. It contains an amazing four decks in total. In addition to this, it has a very large bow. This was all made possible at the Dorian area. This area allowed the professionals at CRN to ensure that every detail of construction was paid attention to, that the proper technology was integrated into the luxury yacht, and that the ending result was an elaborate display of quality and exquisite beauty. When you experience this megayacht firsthand, it is an amazing and almost overwhelming experience.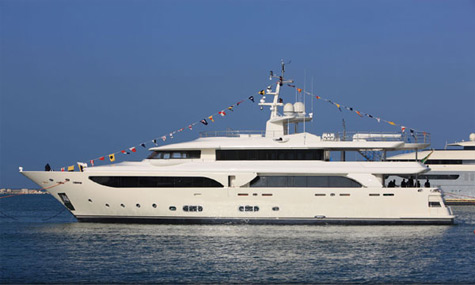 If you are able to see the boat out of the water, you will notice that it has an automatic anchor system that has its own storage space. Individuals that enjoy traveling by yacht will find this to be a positive feature. Due to the fact that the anchor is controlled as far as dropping the product on the surface ground below the water, there will be fewer issues with breakage. In addition to this, you will find a mixture of tinted windows placed around the different sections of the boat. Not only does this provide interior shade, but it also provides ample lighting for trips taken during the day in the megayacht Eviva.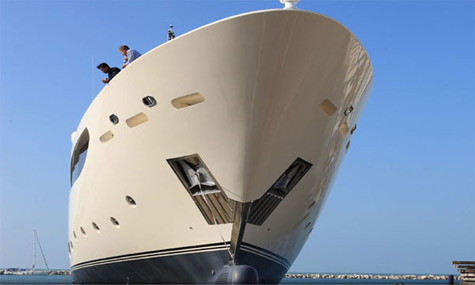 What I personally find interesting about the luxury yacht Eviva is that it incorporates four individual decks – literally stacked one on top of another. When viewing the top deck, it appears that it is a sunning area. I know that individuals that purchase this megayacht have the option of having jet skis on one of the decks so that individuals that travel in the Eviva can enjoy a little time playing in the water.
I have also heard that the top deck has a place where a small helicopter is able to land. This is likely to be very beneficial for those that travel long distances on the Eviva. The helicopter is effective for emergency situations, reaching land, and even transporting necessary goods.
If you are interested in luxury yachts, megayachts, and other types of yachts, you will absolutely love the design of the Eviva as well as the space that is available on the boat. There are many features that help in making yachting entertaining, comfortable, and memorable.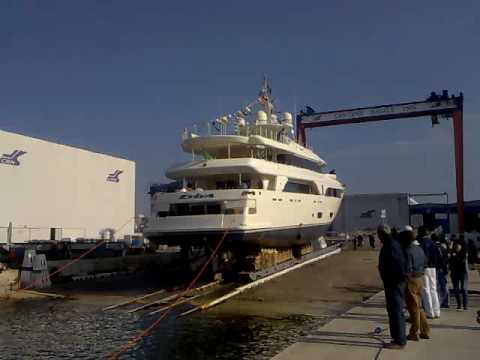 CRN has truly "broke the mold" on this particular design. It is obvious that the CRN line will continue to bring in bigger and better megayachts.
* * *
Related links:
CRN
Foto: crn-yacht.com