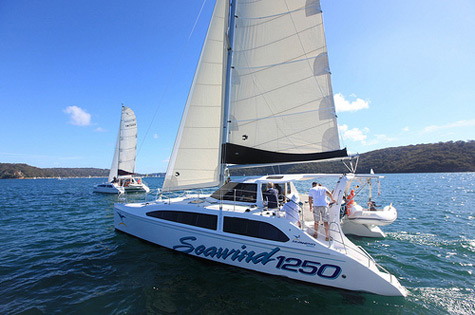 When it comes to yachts, Seawind is considered to be one of the leaders in developing new luxury yachts, sailing yachts, and similar types of water vessels. Seawind has nearly three decades of expertise when it comes to multihull creative designs, and yacht manufacturing. Now, it has launched a new 41 foot 1250 Catamaran.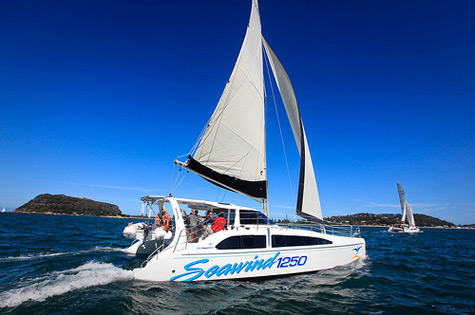 This particular yacht was created in a climate controlled construction center located in Russell Vale which is located in Australia. This allows the company to utilize lamination which uses resin infusion in order to create yacht fiberglass that is highly durable and displays a high level of strength.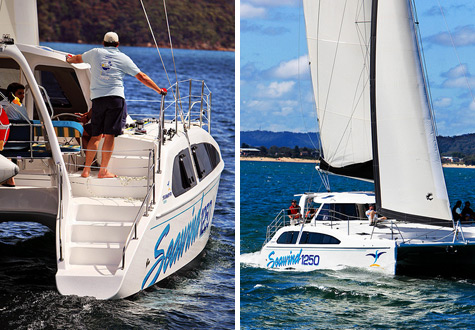 The overall length of the 1250 Catamaran is 41 feet. The beam measures in at an amazing 22 feet. The draft is 3ft, while the overall displacement if 17,637 pounds. The clearance space for the underwing is nearly 3 feet. For steering, it has twin helms and utilizes cable steering. It has a fuel capacity of 126 gallons and the water capacity comes in at 185 gallons. When evaluating the yacht as a whole, you will quickly find that it includes many of the same, distinct features that made the previous boat referred to as the "Seawind 1160″ quite popular. However, this model is a bit longer and higher than the previous model.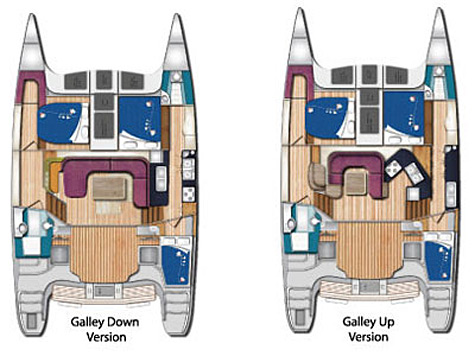 You will discover that the cockpit area where the captain navigates is covered with a window that extends all the way around, making driving the water vessel easy due to the level of visibility. The upper deck is larger so that individuals traveling on the luxury yacht may enjoy catching some rays or simply socializing. The area above the cockpit can be used for sunning and sitting and socializing as well. There are two stairwells that extend down from the upper deck on either side of the navigational cabin. Additionally, there is a luxurious cabin space beneath that can be used to lounge, socialize, and rest!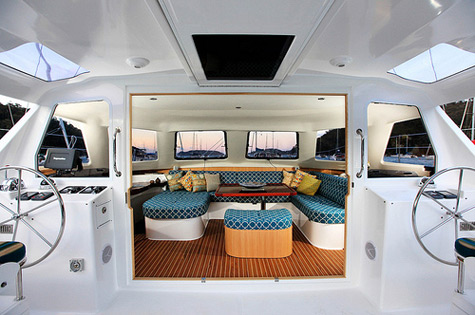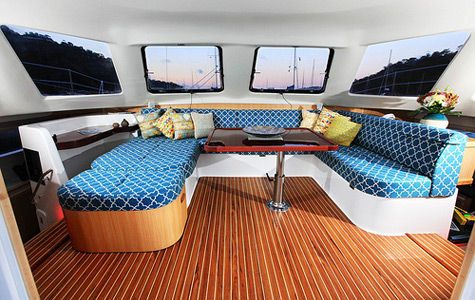 As you explore the Seawind 1250, you will find very distinct features such as doors that fold in a tri-fold manner, a multipurpose saloon type table, a coffee table that can easily transition into a comfortable bed, lockers for travel storage, and raised seats that provide a high level of comfort. There are many amenities that make this luxury yacht quite popular among those that enjoy yachting. The exterior area of the Seawind 1250 is very futuristic looking. This is sure to be a big hit both for the private yachting professional and the commercial yachting professional.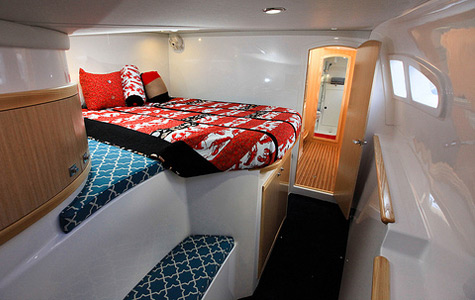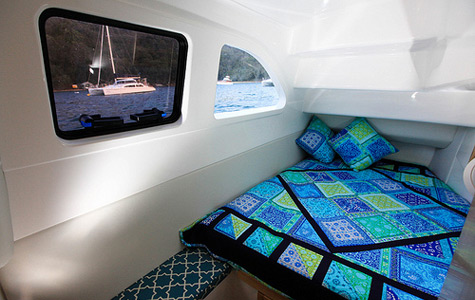 The Seawind 1250 initially took what is referred to as a "shakedown cruise" on the rough Tasman Sea and then it visited Sydney to participate in a yacht race. The official launch of this new luxury yacht took place on October 30th 2009 at the popular Royal Motor Yacht Club. This is located in Newport. Individuals that attended enjoyed seeing the official launch of the Seawind 1250 and to date, it has received many positive reviews from a large host of individuals.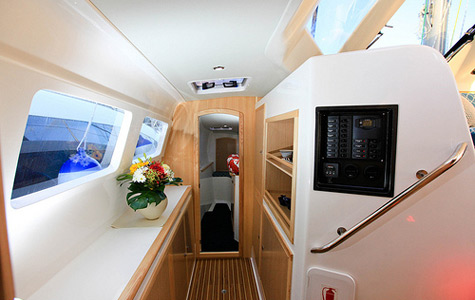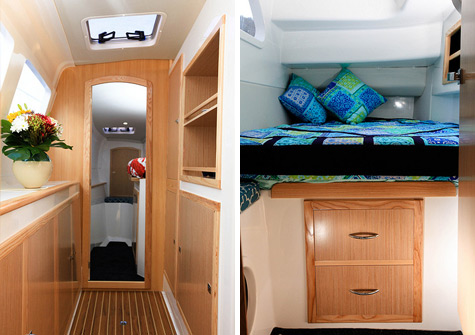 * * *
Related links:
Seawind Catamarans
Foto: seawindcats.com