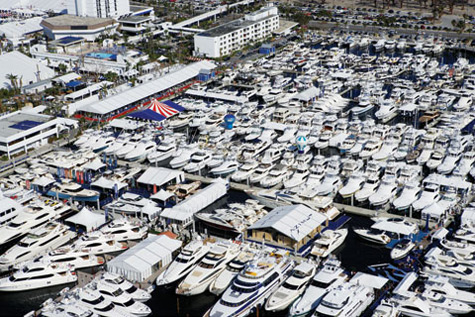 The Ferretti Group is one of the world leaders in the design, building and marketing of luxury motor-yachts. It is comprised of nine brands: Ferretti Yachts, Pershing, Itama, Bertram, Riva, Apreamare, Mochi Craft, CRN, and Custom Line. At the Fort Lauderdale International Boat Show 2009 the Group has presented an impressive exhibit of 15 unique, luxury vessels.
Five luxury vessels were being shown for the first time in U.S. waters: Mochi Craft Long Range 23, Bertram 511 (a world debut), Ferretti 510, Ferretti 830 Hard Top and CRN "Maraya".
* The much-anticipated Mochi Craft Long Range 23 is the first "Zero Emission Mode" motor yacht of this category. It is designed for cruising in maximum comfort and total safety, backed by exceptional environmental awareness. The yacht is powered by a hybrid, diesel-electric propulsion system. The fuel consumption of the boat is reduced by 40 percent. The cruising speed of Mochi Craft is about 16 knots.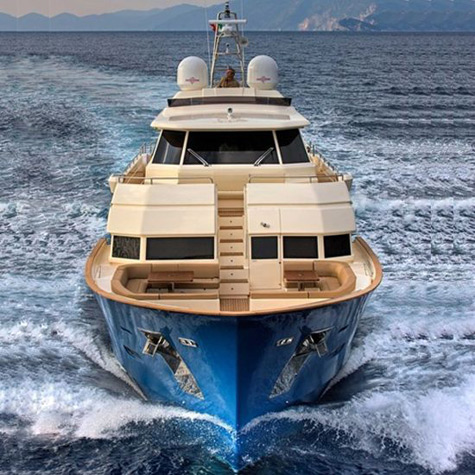 * During Fort Lauderdale International Boat Show Bertram revealed its latest model – Bertram 511. The designers of the yacht preserved the classic qualities of the legendary sport fishing yacht, but added an aggressive, modern essence to original sport-fishing exterior styling.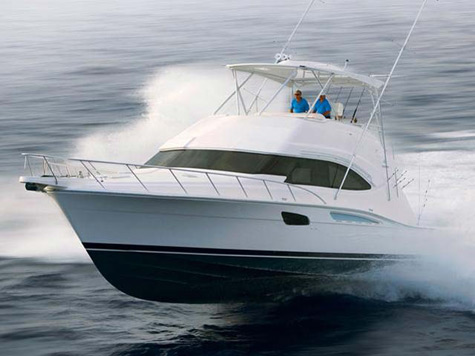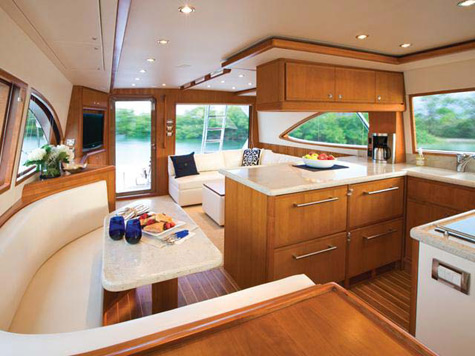 * A new Ferretti 510 and Ferretti 830 Hard Top feature elegant amenities, striking profiles and incredibly spacious interiors. The compact dimensions of Ferretti 510, 16 meters long and almost 5 meters wide, allow the 510 to deliver grand Italian luxury and cruising immersed in such comfort until now unheard of in a yacht of this size. Ferretti 510 is designed to maximize all interior space.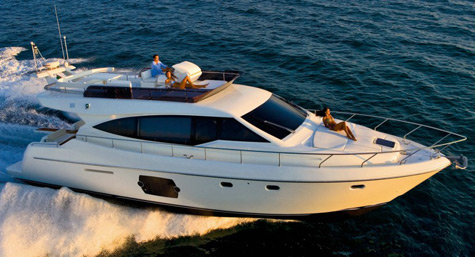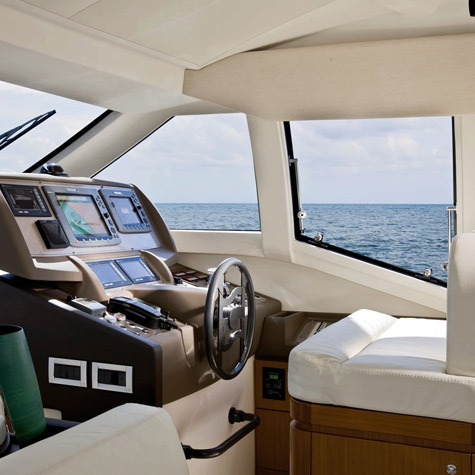 * The Ferretti 830 is the first yacht of the Ferretti range to have the new open view window in the master cabin that ensures a completely unique view of the sea both from the bed, facing the window, and from the bathroom, with two communicating sections. The cruising speed of Ferretti yachts is about 27,5 knots.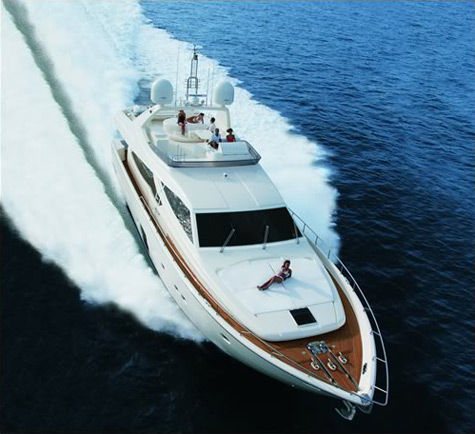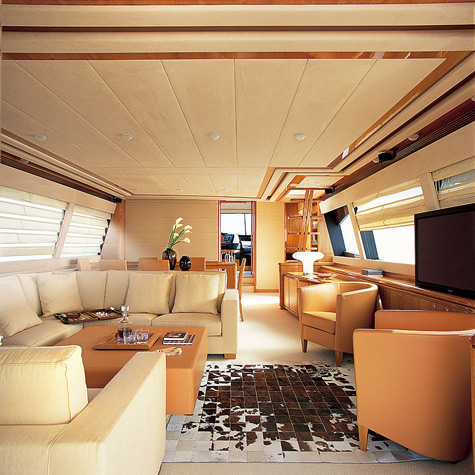 * CRN "Maraya" is the first CRN megayacht in steel and aluminum introduced to the American market. The designers managed to combine modern luxury design with minimal chic style. The yacht has five decks. The vessel's interior decorating scheme is: a single type of wood, channel walnut, line the panels and the built-in furnishings and fixtures, while the floors redecorated with two-tone geometric squares whose materials change in the various settings. The lighting plays a key role in the architecture of the boat, heightening its charm and seduction. The top cruising speed of the boat is 15 knots.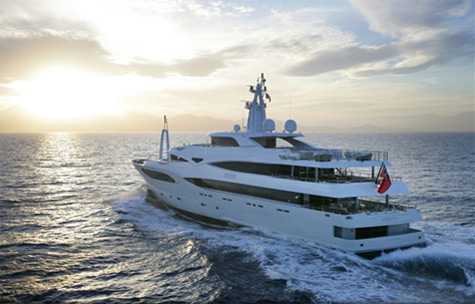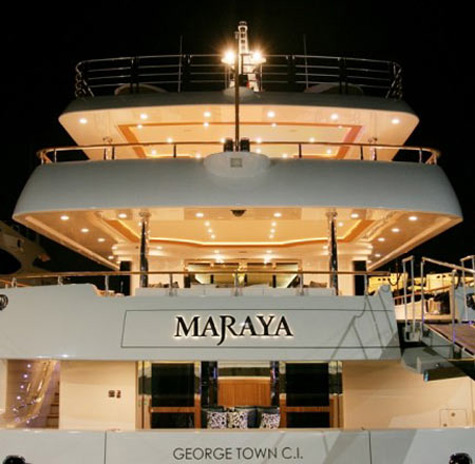 The exclusive sales provider of Ferretti Group products in the U.S is Allied Marine – one of the leading sales distributors of luxury products in the U.S.
* * *
Related links:
Ferretti Group
Mochi Craft
Bertram
CRN
Foto: ferretti-yachts.com, mochicraft-yacht.com, bertram.com, crn-yacht.com