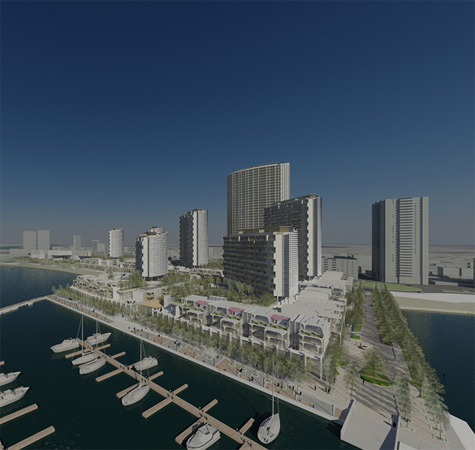 The Marina project is the development located directly on the beach waterfront in the city of Ajman. Elenberg Fraser have designed a climate responsive architectural masterplan, that responds to the location and takes advantage of panoramic sea views and optimum orientation, self shading and natural ventilation.
The project was developed in collaboration with EDAW, who are committed to applying vision and international expertise toward a sustainable future.
According to the project the developers are planning to build 7 residential towers of 1,000 apartments, 120 multilevel villa type dwellings, marina facilities, 10,000 sq m retail, commercial and hospitality areas and a 270-key, 5-star hotel.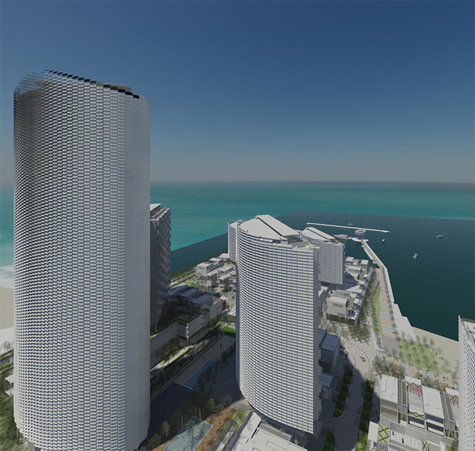 The location of the towers will be determined by certain conditions: to maximize passive solar and wind energy. The natural ventilation will be achieved by opening north facade to let in breezes from the ocean. The south facade prevents the towers from unnecessary heat gain.
The marina will also include green roofs, water recycling and public lighting powered by solar energy.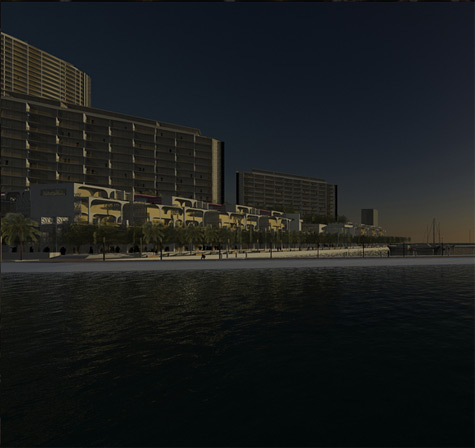 * * *
Related links:
Elenberg Fraser
Foto: e-f.com.au