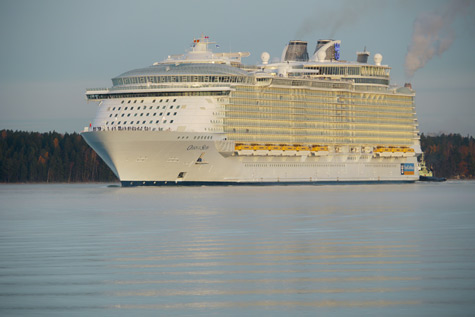 October 28, 2009 – the world's largest cruise liner Oasis Of The Seas leaved a shipyard in Finland and set off at its home port, Port Everglades in Florida. The dimensions of the ships strike the imagination. The Oasis Of The Seas spans 1,200 feet (360 meters) from bow to stern and has 16 decks. Its 2,700 cabins can accommodate 6,300 passengers and 2,100 crew.
The liner's debut in U.S. will be on November 20 at its home port and the sheep will be officially named on November 30.
The new cruise ship is a part of Royal Caribbean International fleet. Royal Caribbean International is a global cruise brand with 21 ships currently in service and one under construction. The line also offers unique cruise tour land packages in Alaska, Canada, Dubai, Europe, and Australia and New Zealand.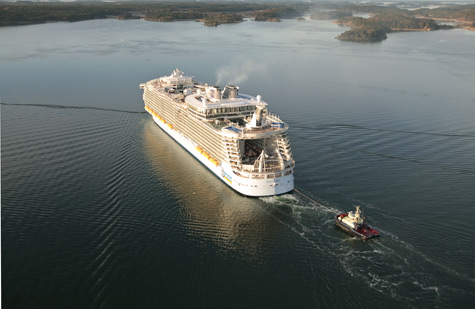 Costing around $1.5 billion, the new cruise liner has four swimming pools, volleyball and basketball courts, youth zone with theme parks, an ice rink that seats 780 spectators and a small-scale golf course.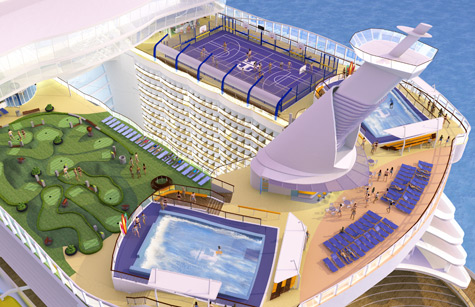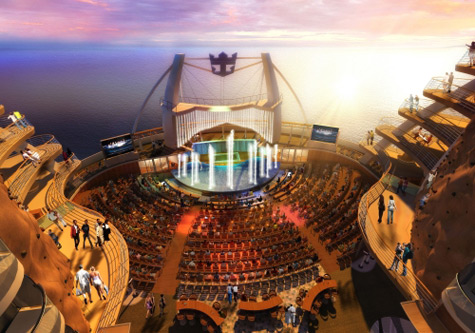 The enormous ship features various "neighborhoods" — parks, squares and arenas with special themes. One of them will be a tropical environment, including palm trees and vines among the total 12,000 plants on board. They will be planted after the ship arrives in Fort Lauderdale.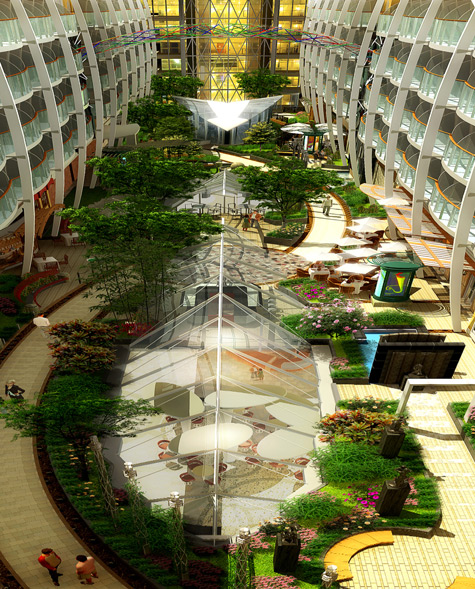 The name Oasis Of The Seas resulted from a ship-naming competition in May 2008. More than 91,000 USA Today readers submitted names during the contest to name the next generation of Royal Caribbean ships — to be called the Oasis class.
The designers claim that environmental considerations played an important part when planning the vessel. It doesn't dump sewage into the sea, reuses wastewater and consumes 25% less power than similar, but smaller, cruise liners.
The cruising speed of Oasis of the seas is about 22.6 knots.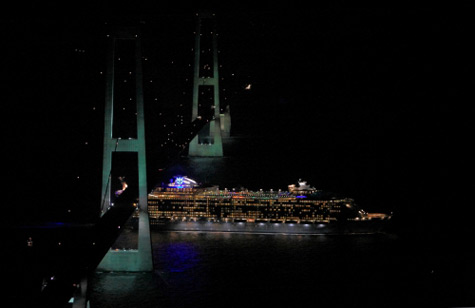 Fun facts about Oasis Of The Seas:
• 150 miles (241 km) of piping
• 3,300 miles (5,310 km) of electrical cables
• 158,503 gallons (600,000 litres) of paint
• 7,000 works of specially commissioned art
• 5,070,632 lbs. (2,300 tonnes) of water in the 21 swimming pools and Jacuzzis
• 110,231 lbs. (50 tonnes) of ice cubes made every day
• 4,700,000 lbs. (2,350 metric tons) of fresh water consumption per 24 hours
• 181 grand blocks were used to construct Oasis of the Seas, each block weighed appx. 1,200,000 lbs. (600 metric tons)
• Oasis was constructed out of 500,000 steel individual parts
• The AquaTheater pool is 17.9 feet (5.4 meters) deep and is the largest pool at sea
• Oasis of the Seas is 75 feet (23 meters) longer than the cruise line's Freedom-class of ships
• The Central Park Neighborhood will be the first ever living park at sea, with 12,175 plants, 62 vine plants, 56 trees and bamboo, some over 24 feet (7.3 meters) in length
• It took 8,000 people work years to build Oasis of the Seas
• There were more than 3,200 workers at any given time helping build Oasis of the Seas
• Diameters of the propellers are 20 feet (6.1 meters)
• Oasis has a deck 4.5 giving AquaTheater entertainers and divers access to the depths of AquaTheater during performances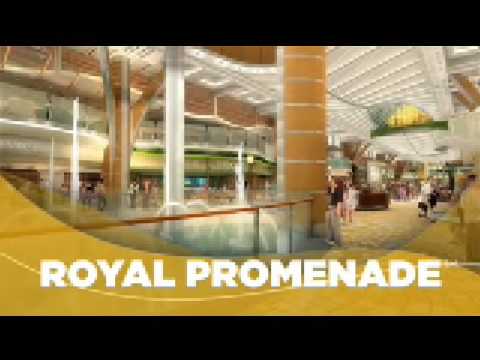 * * *
Related links:
Oasis of The Seas
Foto: oasisoftheseas.com