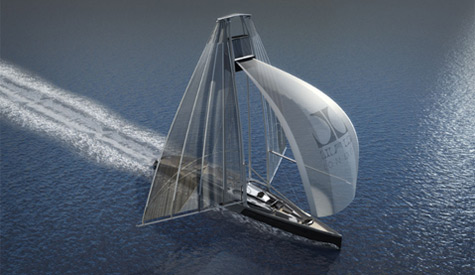 A yacht design studio that is known as a London and Swiss development team Lila-Lou has recently released information on a project that they are currently in development on. That is the luxury sailing yacht referred to as "Ankida".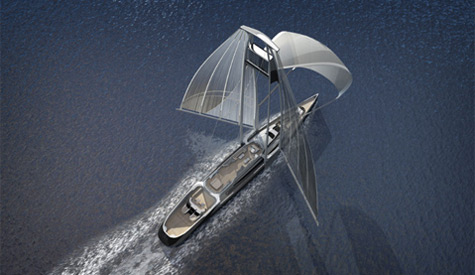 Lila-Lou design team (Kimberly Williams, Alexander Isaac and Mauro Giamboi) specializes in drawings that are architectural based. Their models are in two dimensions and three dimensions. They work to provide details of the exterior and interior designs related to yachts, and other high ticket items such as homes and even jetliners. The goal behind the design of the Ankida is to integrate the mast in the most natural position possible and it appears as if this goal has been accomplished.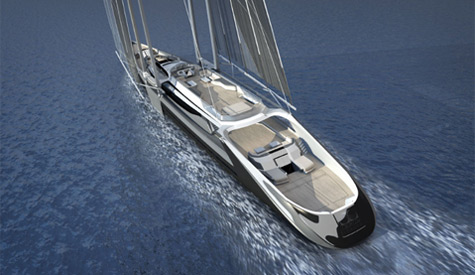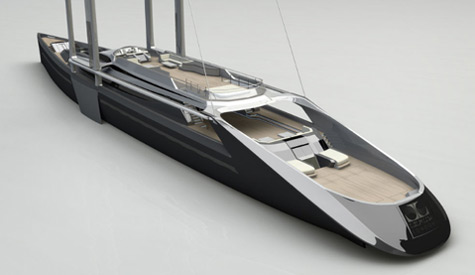 In traditional luxury yachts, the mast as well as the basic sail and the configuration of the keel are aligned in a central fashion. It is believed that if these components of the luxury sailing yacht are arranged on the sides of the water vessel instead of the center area, it will enhance the overall propulsion of the yacht through the water. When it comes to the mast configuration on the sides of the boat, there is a more natural flow when it comes to the direction in which the wind flows against the vessel and the conditions that the yacht is set against.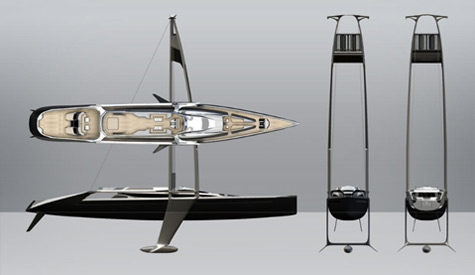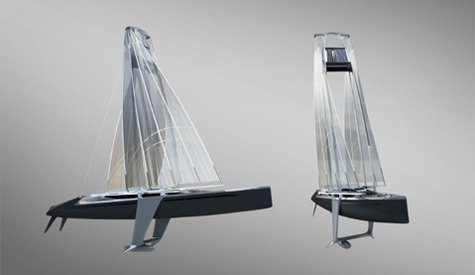 When it comes to the design of the Ankida, you will quickly discover that it optimizes the true power of the wind for propulsion. In between the masts – which are placed on both sides of the sailing yacht – there is a system that incorporates magnetism and an elevated turbine system. Each sail that is included on this water vessel has the capability to stand alone and is not dependent upon the other. This means that the vessel is able to effectively maneuver through the water and wind at an incredible pace. This means that not only can they sail the vessel attached to the sides, but that they also slide forward in order to optimize the performance of the craft.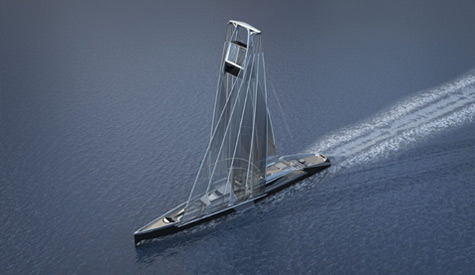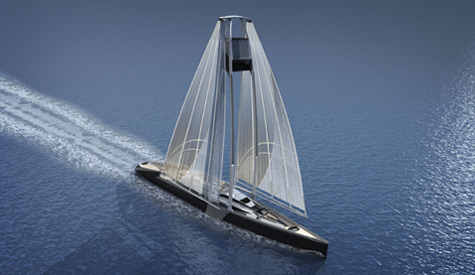 While it is true that this sailing yacht is not typical of the luxury yachts on the market today, it is considered to be a modern approach to convenience, reserving fuel, and ensuring that travel is made easy. The multiple sails on the Ankida make this yacht a one of a kind when it comes to style, maneuverability and design. The yacht design studio has a real winner when it comes to this design. Additionally, it is projected to be an affordable yacht for those that enjoy simple sailing and cruising.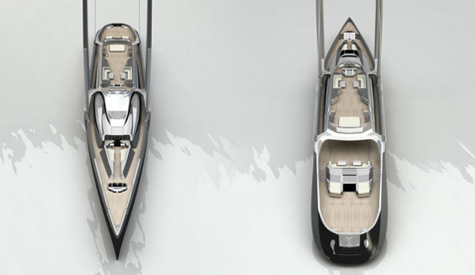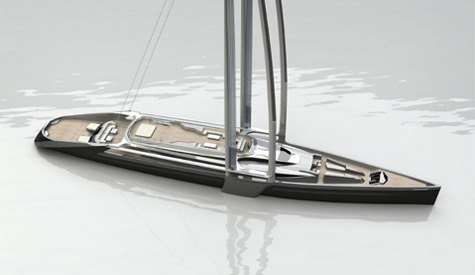 And now let's see a short video about this amazing yacht: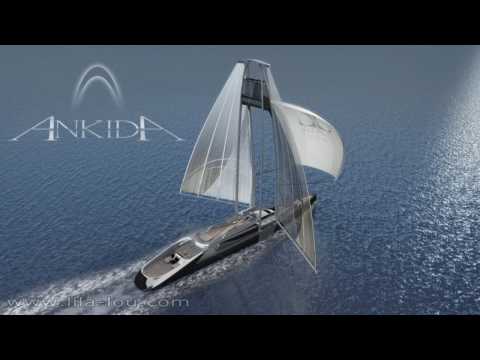 * * *
Related links:
Lila-Lou
Foto: lila-lou.com