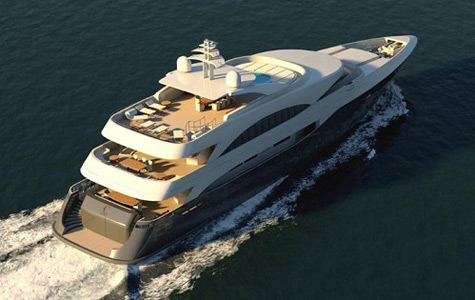 The Columbus 177 megayacht is currently under construction from the Neapolitan Shipbuilding Industry. The shipyard where this amazing water vessel will be built is called Palumbo.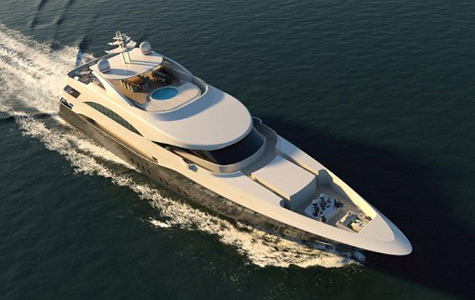 This particular business has been working since the late 1960s on various types of boats. These specialists assist in building water vessels, the repairs on the boats, conversion, as well as refitting the ships. The skipper of the boat yard is Antonio Palumbo. His sons work in the shipyard as well. Their names are Raffaele and Giuseppe. These individuals have been working diligently to deliver the specifications and details of the Columbus 177.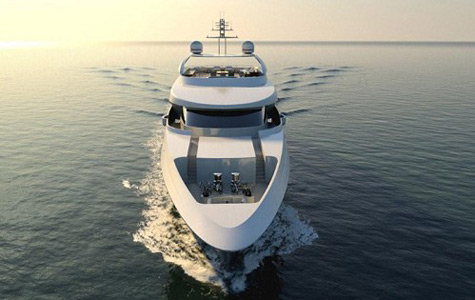 The Columbus 177 was recently presented at the Monaco Yacht Show. It is officially set to launch in the year of 2010. When observing this 177 foot yacht, you will notice exquisite design. This was made possible by the group referred to as Sergio Cutolo's Hydro Tec. The interior designs were created by a man named Tommaso Spadolini.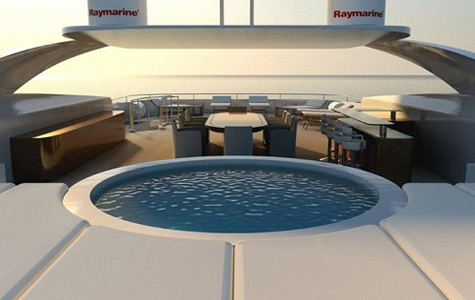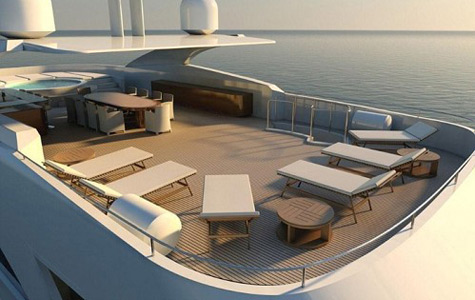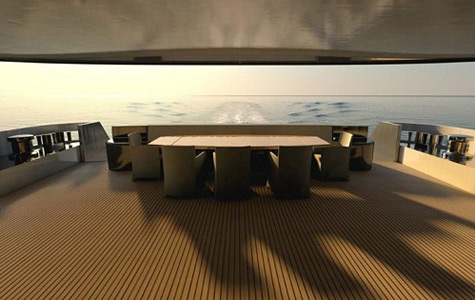 Many of the yacht enthusiasts in the world will appreciate the fact that the hull is created out of steel and the superstructure as a whole is created with alloy derived from high grade aluminum. These materials make it possible for the megayacht to have a low center or gravity, therefore increasing the overall stability of the water vessel.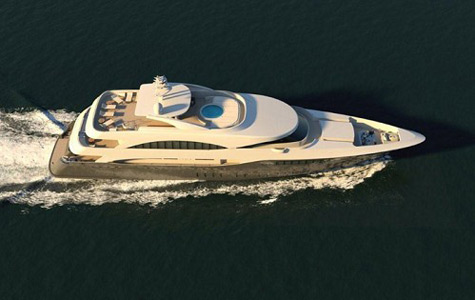 There are two engines on the Columbus 177. These engines are the "MTU 16v 4000 M60″ models. These will allow the megayacht to experience a cruising speed of 16.5 knots. Amazingly, when operating at peak performance, the yacht will be able to travel at approximately 18.5 knots. There is also a propeller in the rear of the boat that helps to reduce lag and is considered a "fixed-pitch". In the anchor area as well as the under way region of the Columbus 177, there are four uniquely designed fins that assist in stabilizing the unit when it is moving through the water.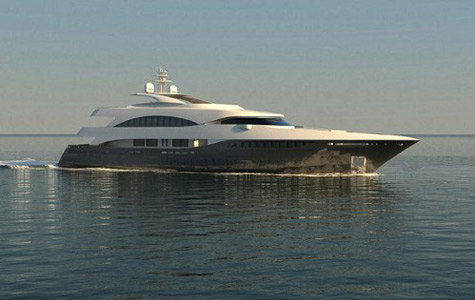 While this unit does rely on a certain amount of natural fossil fuels, it is going to receive the "Green Star" from RINA's due to the fact that is conserves the fuels required very nicely.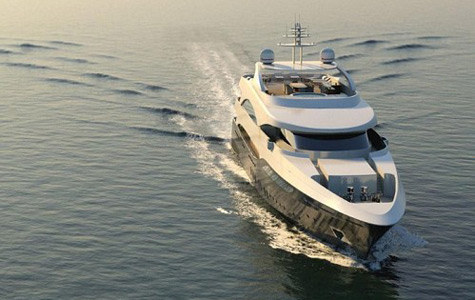 This megayacht is perfect for those that operate commercially, and even those that simply implement luxury yachts for recreational purposes. If you are into style, economically and environmentally correct purchases, and have a love for the water, you are sure to love the design and appeal associated with the amazing Columbus 177 megayacht.
* * *
Related links:
Sergio Cutolo's Hydro Tec
Foto: hydrotec.it