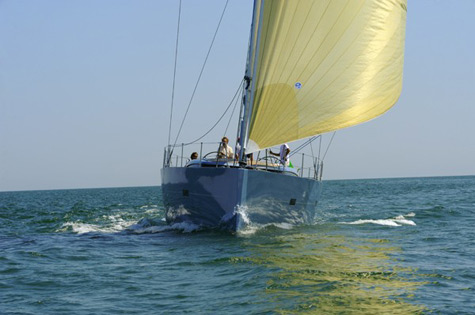 If you are interested in luxury yachts, you are sure to enjoy what the Sly 61 has to offer. Two companies - Sly Yachts and Studio Lostuzzi have collaborated in order to create this magnificent water vessel. The design surrounding this yacht was considered the "most eagerly-awaited" of the year of 2009. Now, as the release of the boat comes closer to reality, many individuals that enjoy yachting are anticipating the release of the Sly 61.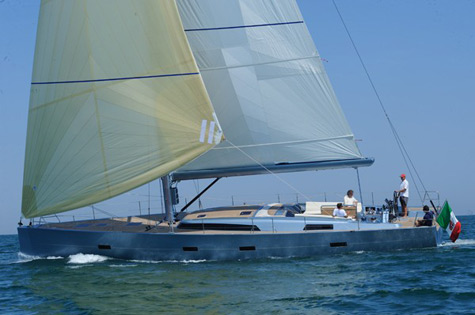 There is a newly designed layout for the deck area of the Sly 61 yacht. By utilizing a specially designed window on the deck, the raised area of the saloon stands out tremendously. This is beneficial in that the outdoor lighting is able to shine down into the boat itself – reducing the need to be dependent on other sources of lighting. When on the interior level of the luxury yacht, you are able to get a wonderful view of the water that you are traveling in. You will discover a luxurious living area that comes with a dining area that is separate from the main space that individuals spend time in while traveling on this yacht.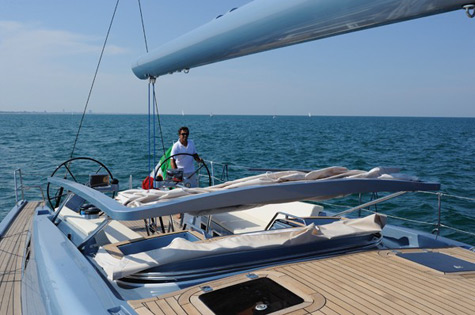 There is an interior level where individuals traveling on the Sly 61 may enjoy their stay while traveling on the yacht. There is a main cabin space for those simply enjoying a trip on the boats as well as suites for those that work to actually operate the yacht. Each of these spaces has a private and exquisitely designed bathroom area. On the exterior level of the Sly 61, you will discover a spacious deck that is laid out for convenience and comfort. There are also shaded areas for those that want to retreat from the beams of the sun.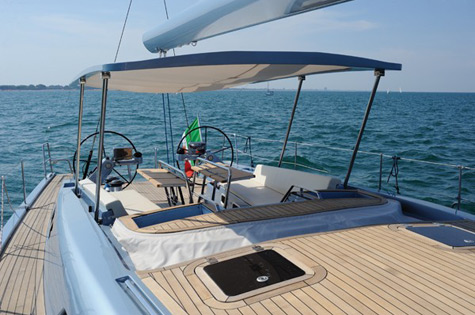 The length of this yacht comes in at 18.65 metres in length. The engine is an amazing 110 horsepower that implements a diesel tank that holds 516 k.
On the most part, I feel that this is one of the most simplistic designs when it comes to luxury yachting. For those seeking a water vessel that is affordable, offers plenty of room, and a nice retreat from the mainland, the Sly 61 is one of the best options altogether. It incorporates appeal and high levels of functionality, versatility and style. Once you take a look at the Sly 61, you will appreciate the value and space that it offers as well.
* * *
Related links:
Sly Yachts
Studio Lostuzzi
Foto: sly-yachts.com