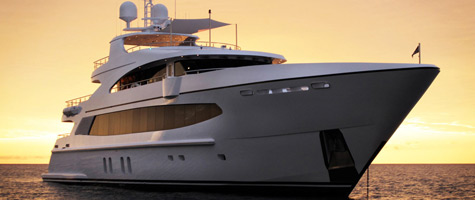 The yacht creation group Oceanfast has recently released detailed plans on their newest and amazing 157 foot (48m) superyacht the Oceanfast 48. In May 2009, the actual models were shipped out to purchasers. Oceanfast knows and understands that private luxury yacht owners appreciate being able to have some degree of customization when it comes to their purchases. They understand that consumers are seeking high quality, high levels of functionality, and exceptional engineering at a competitive price. The Oceanfast 48 delivers all this and more as it is a semi-custom water vessel for private owners.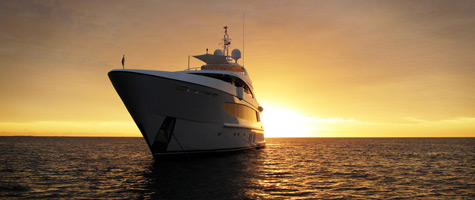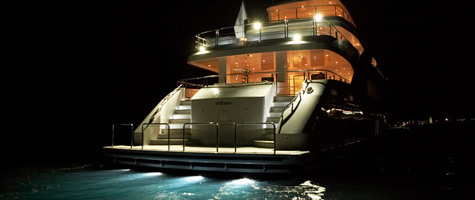 Oceanfast worked diligently to create a luxury superyacht that offered beauty and appeal along with operational ease when it came to the design of the Oceanfast 48. The best thing about this yacht is that it can be implemented just as well in the commercial district as a charter as it can in the private sector.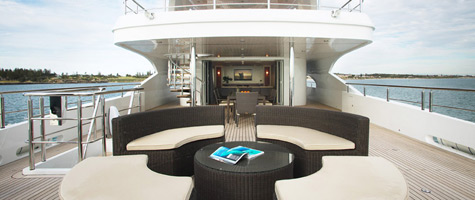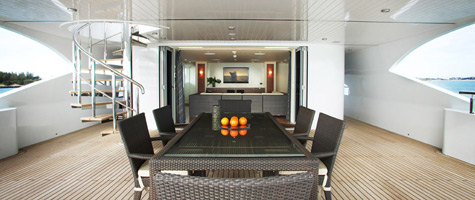 In the interior portion of the superyacht, you will discover many extravagant details. For example, there is a span of guest rooms – four to be exact – that offers ample outdoor recreation area for travelers. In the front interior, there are cabins and bunks that are designed to house the individuals that are considered to be part of the crew.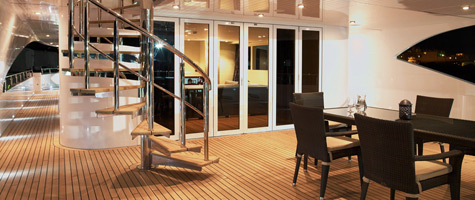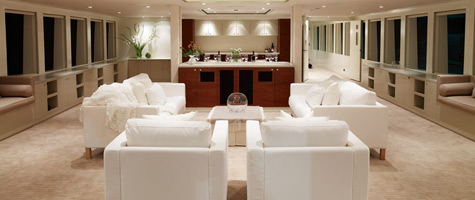 The living area of the superyacht, which can also be used as an entertainment area for guests, has a saloon that incorporates luxury windows so that individuals traveling on the Oceanfast 48 can enjoy the wonderful views that traveling upon the water provides them. Individuals will enjoy the interior decor and design. It provides ample, comfortable levels of seating and plenty of appeal for those that enjoy traveling in luxury.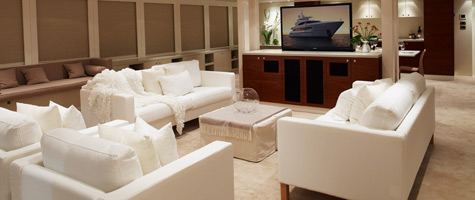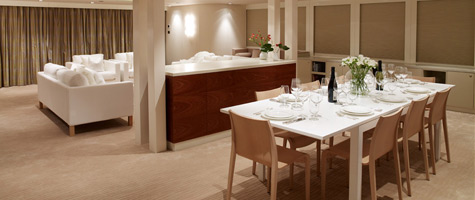 The span of the yacht has enough setting, bedding, and other amenities to support approximately twenty individuals. It is considered to be supportive of a ten man crew, and ten guests total. For guests that want to experience piloting a superyacht, there is a special lounge area located in the wheelhouse that will allow them the opportunity.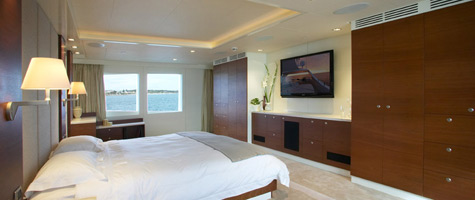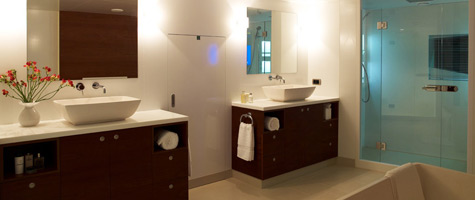 The ship includes a deck for sunning and sightseeing, an upper deck, a main deck, and a lower deck. Each deck is specifically designed to mix with the next deck.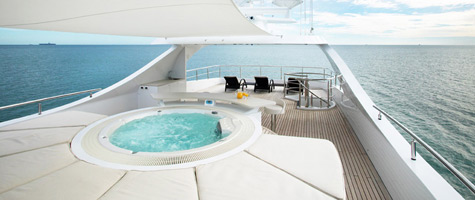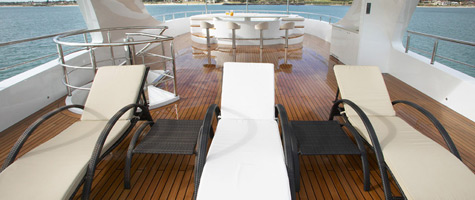 Amazingly, this superyacht goes for a price of about $32 million. However, when you consider the amount of space that is provided on both the interior and exterior level, the top speed of right at 16 knots, a comfortable cruising speed of about 12 knots, the amount of people that can be accommodated, and the expansive engine room that makes this water vessel dependable and safe to operate in all types of water, it is actually worth the investment.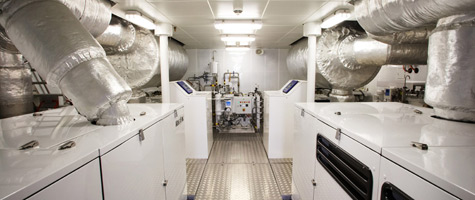 Travelers on the Oceanfast 48 will likely never get bored as there is so much to see and do. This is the perfect superyacht for creating sea charters, hosting business trips, providing family vacation sightseeing packages, and more! If you are interested in quality, appeal, and functionality, the spectacular superyacht Oceanfast 48 will be the perfect choice in luxury yachting!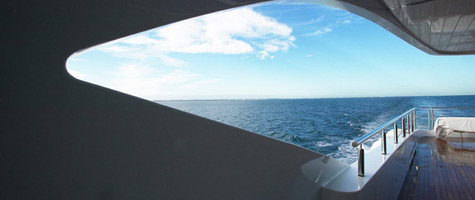 * * *
Related links:
Oceanfast
Foto: oceanfast.com.au