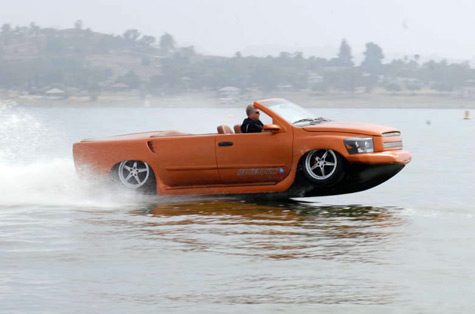 When you think about luxury yachts, you typically do not think of a Corvette that quickly converts from a road vehicle to a water vessel within seconds. However, that is exactly what the amazing watercar Python is! Identified as an "Amphibious Hot Rod", this yacht really puts a spin on what is considered to be "typical" when it comes to water vessels marketed in the yacht industry. In the earliest years of cars that transform into water yachts, we saw the Chevrolet model that had the body of the famous and popular Camaro. Today, we see the Python.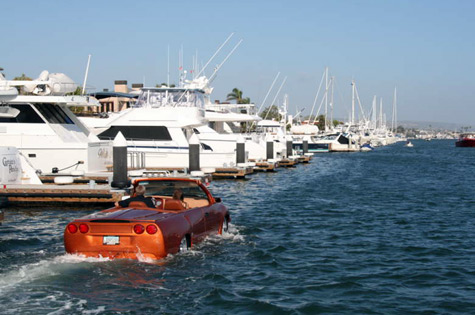 The amazing Python has been deemed as the absolutely fastest amphibious based vehicle to date. If you are interested in this particular luxury yacht, you will be pleased to know that it comes equipped with one of many Corvette engines that are V8 based. The most standard engine that you can choose from is the LS1. However, you also have the option of having the 640HP LS9 engine that is full of power. The jet drive installed in the Python is one created by Dominator. This particular company works diligently to ensure that the marine propulsion system is highly compatible with the engine installed on the luxury yacht so that your speed is completely optimized on water, like it is on land.
When it comes to speed on land, the vehicle is able to exceed 100mph. When it comes to the water speed, the Python can exceed 60mph. For a luxury yacht in the shape of a car, this is an absolutely amazing speed! You may be surprised to know that when this vehicle goes from start to 60 mph it only takes right at 4.5 seconds. This means that it can achieve a distance of ¼ of a mile within a short time of 12.5 seconds! Now, you are probably wondering how does a car go from extreme speeds on land to extreme speeds on water? Well, that is the simple part. The driver of this luxury yacht will simple place the vehicle in neutral. Then, the jet is engaged. Oh, there is also a small button that raises the wheels so that the water vessel is able to float on water.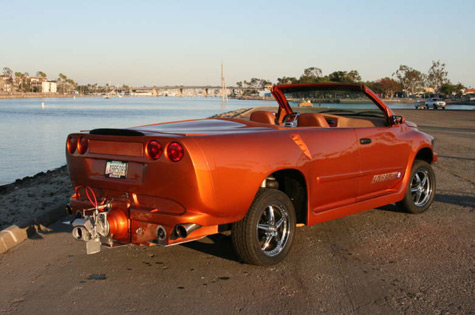 I have to admit, this is a pretty impressive road cruiser/ luxury yacht. However, for a starting price of $200,000, I think I would rather buy a sports car, then a mega yacht that is designed with luxury in mind, fuel them up, and save the rest for other accessories – like fuel, life saving equipment, etc. I mean, the Python is likely more appropriate for those that simply enjoy sporting around in expensive little toys that they can show off. I mean, the functionality is limited, the features are limited, but I will admit that the concept is innovative.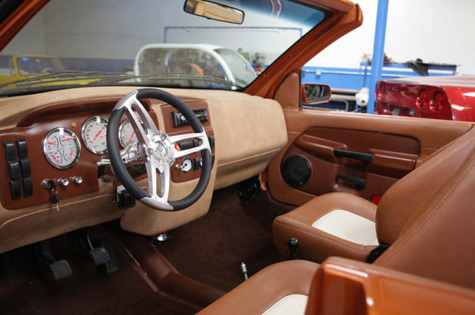 And now let's see a short video – Amphibious Car Vehicle at Lake Havasu and Newport Beach, CA: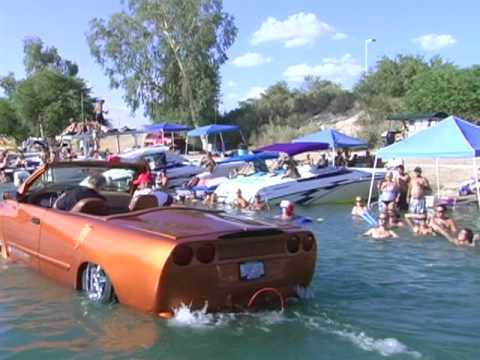 * * *
Foto: watercar.com