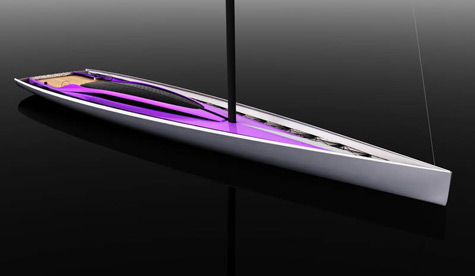 This year designer Adam Voorhees won The World Superyacht Young Designer of the Year award. He was selected as one of five finalists for the Royal Institute of Naval Architects and Boat International competition in seeking the best new talent in yacht design.
And recently he released his latest project – a 40 meter Supermaxi. Always regarding the interface between complexity and simplicity, Adam looks for the unexpected within a directness of design.
The Supermaxi has a unique design and develops the amazing speed through the implementation of adaptive and transformable technologies.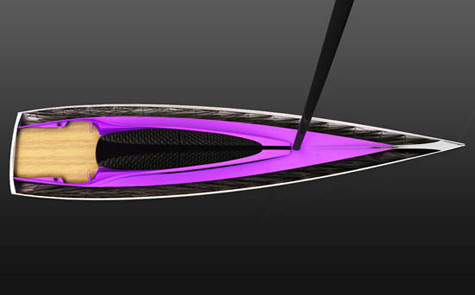 The hull and sail can be physically transformed for optimum performance in every sailing angle, wind speed, and sea conditions.
It is possible because of a Shape Memory Alloy (Nitinol) structural skeleton comprised of many SMA actuators arranged in specific patterns. The actuators control the shaping through large scale movements and fine tuning individual sections.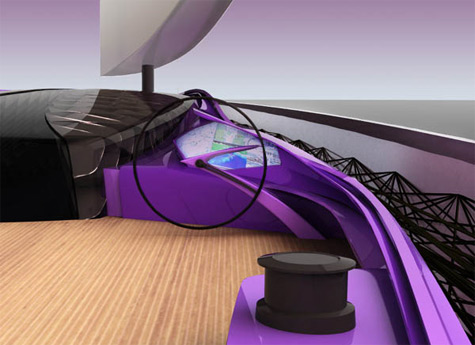 The Supermaxi has a flex sail, which provides perfect aerodynamic features to the boat. Unlike any previous rigid or soft sail system the flex sail can be reefed and furled.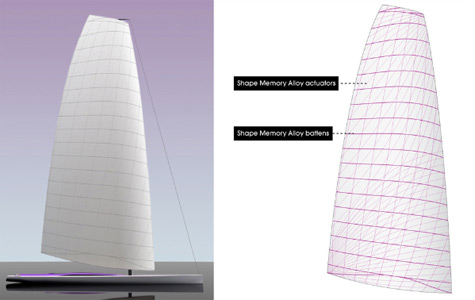 The transformations are controlled and modified by sensors located throughout the hull and sail. Real time readings are taken of every parameter to intelligently find and develop the optimal combinations of hull form and sail shape.
This project is a real treasure. We hope to see it implemented someday.
* * *
Related links:
Adam Voorhees official website
Foto: adamvoorhees.com