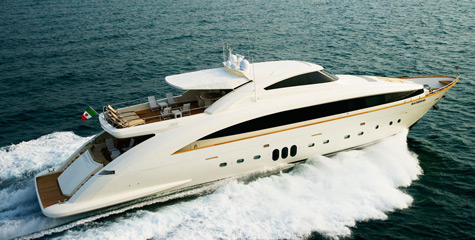 The first Amer 116 superyacht received an introduction at the Genoa International Boat Show this year. Constructed by the Permare Group, the Amer 116 stands as the single largest superyacht by the group.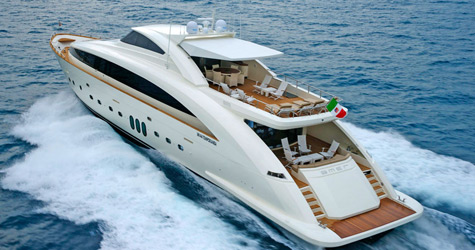 The concept behind the construction of this luxury yacht was to provide a large amount of space while still providing the most basic features that are typically found in mega yachts of the same size. The group felt as if the yachting line was ready for something new, something unique. The Permare Group's design idea was accepted by those interested in the yachting industry in a highly positive manner! Massimo Verme's studio created the design for the exterior surface of the Amer 116. The Amer 116 was truly one of the main highlights at the Genoa International Boat Show this year!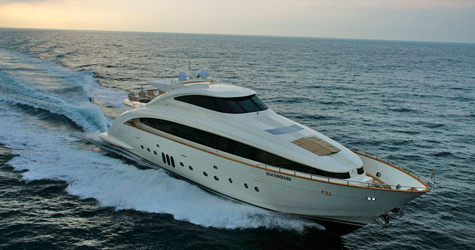 One the main deck of the Amer 116, there is a large master suite section that is also considered to be a "Stateroom". On the lower deck section of this luxury yacht, you will find two additional suites for guests. A specially designed elevator works to connect the decks of the Amer 116. There are three decks total. When visiting the main deck, you will discover more than just the master suite. You will also discover a living area that contains a large amount of space. There is also a magnificent dining area located on the same deck. Amazingly, there is also a full bathroom complete with an exquisite bathtub area. All of these features are highlighted by beautiful lighting systems and connected to an extravagant galley that is fully loaded.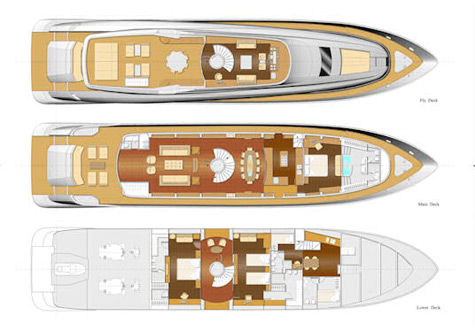 The lower deck section was designed with the crew members in mind. It contains the two luxury cabin areas as well as other accommodations to help guests feel comfortable while traveling on the superyacht. A man from Perugia named Stefano Tini actually designed the interior area of the luxury yacht. He focused on incorporating colors that are considered to be "warm", Traces of beautiful mat mahogany and light oak can be found throughout the interior area of the Amer 116. If you examine the panels that are used in the inside structure of the yacht, you will find that they are covered by high quality leather. Combined, the artistic yet functional elements bring about a sense of luxury and appeal to anyone interested in traveling by yachts.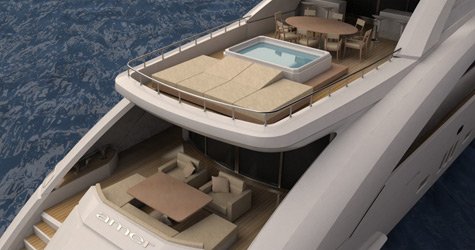 In the stern area of the amazing water vessel, you will discover a garage for traveling in convenience. The motor used in this mega yacht is a twin unit identified as "Caterpillar C32″. It has an amazing 1,825 horsepower! This means that the Amer 116 can reach amazing speeds!
If you have an appreciation for luxury yachts that consists of exquisite detail and speed, the Amer 116 is sure to be appealing to you!
* * *
Related links:
Permare Group
Verme Projects
Foto: gruppopermare.it