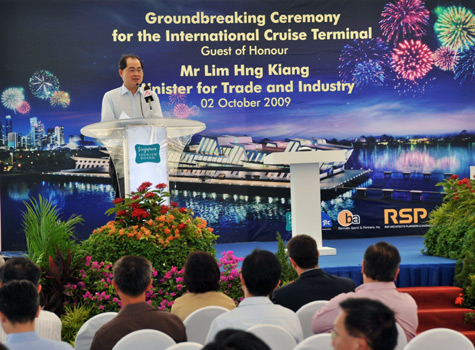 On the 2nd day of October in 2009, development plans for a massive Singapore International Cruise Terminal  (ICT) were released to the media. The construction costs related to this project rank in at an amazing three hundred and fifty three million dollars.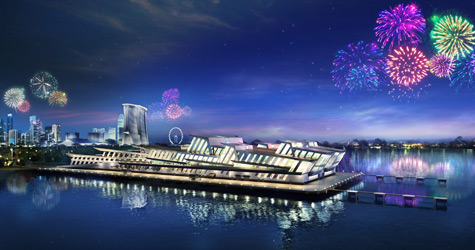 Despite the fact that this immense facility will prove to be quite an expense, it will be well worth it. By building this cruise terminal, it is estimated that the Singapore area will at least double the amount of individuals that will be able to use the terminal. As a result, this will bring in many, many more travelers from other locations of the world by sea. Naturally, this will increase the profits associated with tourism.
By the time that the cruise terminal is completed, Singapore will host a facility that will be an amazing 28,000 square meters! Currently, this facility has a berthing area for two cruise ships. By the time that it is completed constructed, it will be able to host a total of four cruise ships! It is the hope of those overseeing this project that this immense change in the cruise terminal will result in Singapore rising to the top as the cruise capital of all of Asia. This will be extremely beneficial overall considering the fact that this area accounts for more than half of the entire population of the world and the economic situation in the area is starting to take a positive turn.
The development plans associated with the Singapore International Cruise Terminal detailed the fact that it will host cruise ships that are considered to be among the largest in the entire world. This coupled with other projects that are currently being built is sure to increase the popularity associated with Singapore's cruise terminal. For example, an area referred to as "Marina Bay" is being constructed. This is a casino based resort created by a company identified as "Las Vegas Sands Corporation". Singapore officials are stating that the plans associated with the cruise terminal highlight the year of 2011 as the year of completion.
Whether you are interested in cruising on luxury yachts, basic cruise liners, or just have an appreciation for travel, you are sure to discover that the incorporation of these plans to create a larger cruise terminal will be beneficial to Singapore, Asia, and the world as a whole. The capacity to hold up to four cruise ships, having cruise yacht ships that can travel virtually anywhere in the world, and being located in one of the most traveled to cities in the world – the new terminal is definitely an upgrade that has been needed and once put in effect, will be used frequently.
P.S. I hope you do not forget that The First Asia Superyacht Conference will take place in October 13-14, 2009. Of course in Singapore.
* * *
Related links:
Singapore Tourism Board
Foto: stb.gov.sg