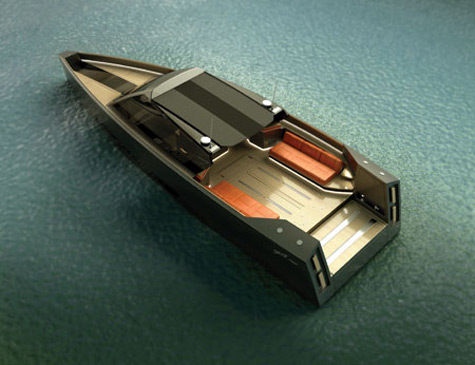 Now you can experience a taste of luxury on the high seas with the Marino 52. Designed by two men - Barrett Prelogar who owns a yacht company Alfra Vico, and Franco Marino Cagnina from CagninaDesign.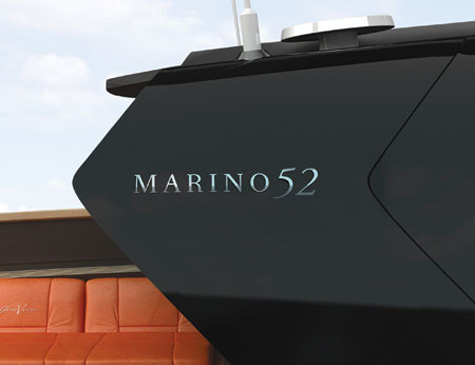 The yachts that are created by this particular company Alfra Vico are stylish and distinctive among other luxury yachts on the market. These super yachts have a refined yet exquisite style that is easily reflected in the Marino 52.  As you observe this particular yacht, you will quickly discover that it incorporates the elements of technology, innovation, and the finest materials to create a luxury yacht that is unmatched among others.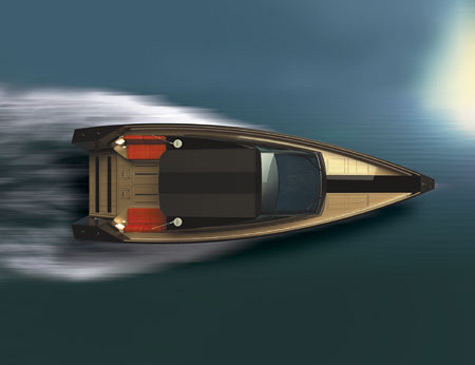 The Marino 52 is considered to be the smallest yacht created by Alfra Vico. Many have referred to this water vessel as the "ultimate weekender". There is enough space on this yacht to accommodate approximately eighteen adults. It offers the purchaser ultimate performance, convenience, and class. While this luxury yacht is great for individuals that want to spend a few days on the water, it is not a yacht that is designed to accommodate individuals for long lengths of time. This craft is intended for entertainment purposes. The ideal markets for the Marino 52 are individuals that reside on the water and enjoy entertaining friends, neighbors, and business associates.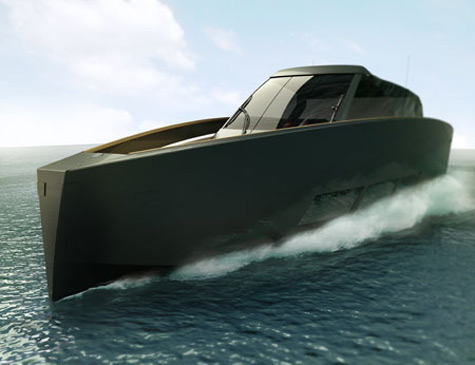 In evaluating this particular work of art, I discovered that while the mega yacht is considered to be a luxury liner, it is actually designed in a simple manner – both on the interior area and the exterior area. However, it works to incorporate an anchor that is projectile based, sofas that convert into beds, and even has a helm station that is controlled by computers!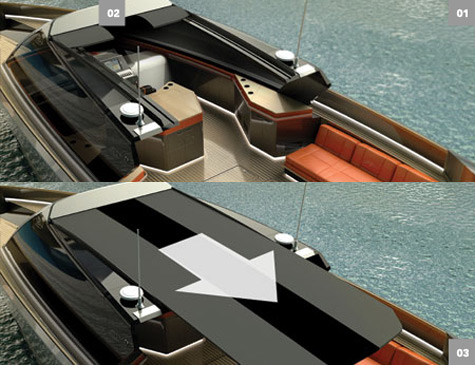 The Marino 52 has many uniquely designed components integrated throughout – all from the company itself. Only a handful items have been purchased from other venues. The electronic based control system, the mechanisms that assist in the overall functionality of the yacht, and the cleats are all designed by Alfra Vico.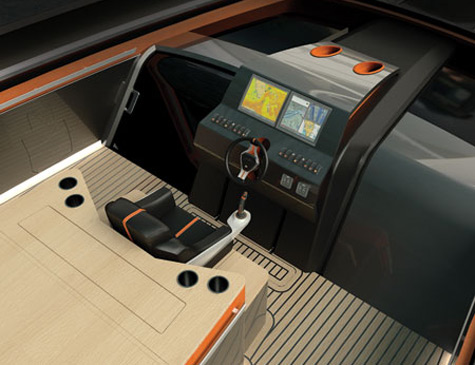 The lower deck of the Marino 52 contains a wide array of individual spaces that are sure to properly accommodate anyone that wishes to travel on the open waters.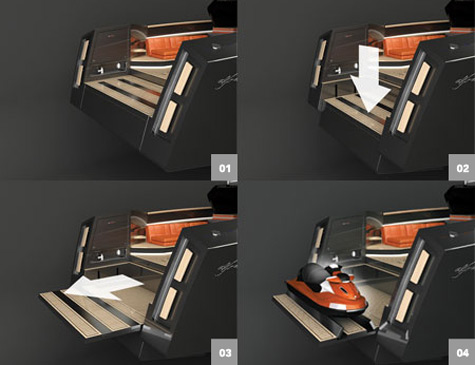 First, it has an area for the crew to rest. It also has a dining area that is relatively spacious. You will find kitchen space, a wine counter, and sinks.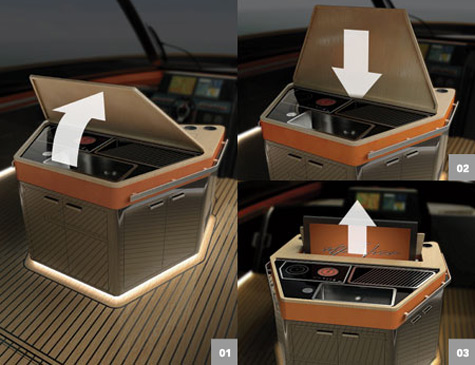 You will also find that it contains seating for guests to increase their comfort.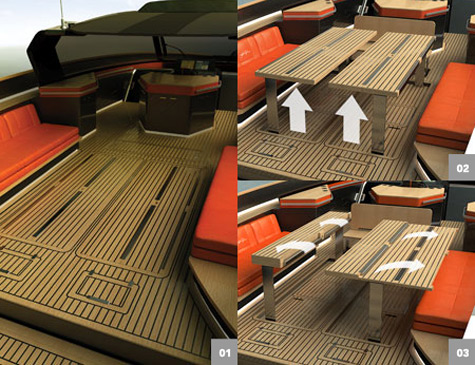 In the bath and hygiene areas, you will discover a full toilet and a vanity that has two sinks, as well as a walk in shower.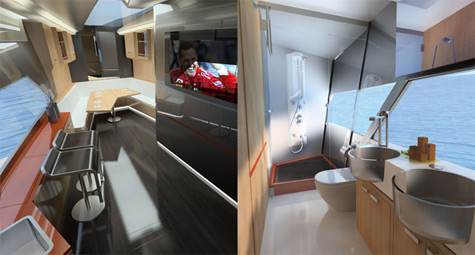 For individuals needing to conduct business on the open waters, there is an exquisite office workstation.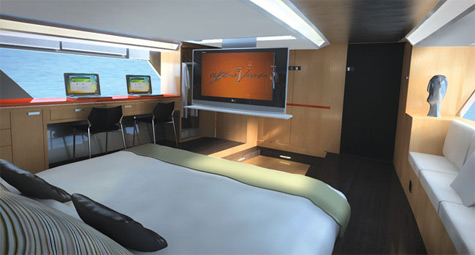 There is also a king size bed, dressing benches, and even dresser space!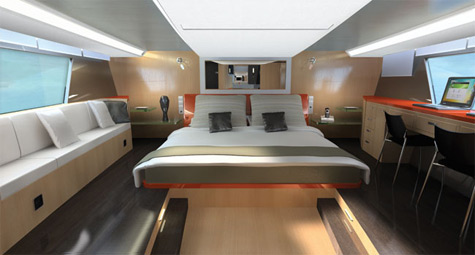 On the upper deck of the Marino 52, you will discover tanning loungers, tables that convert into seating and even resting areas.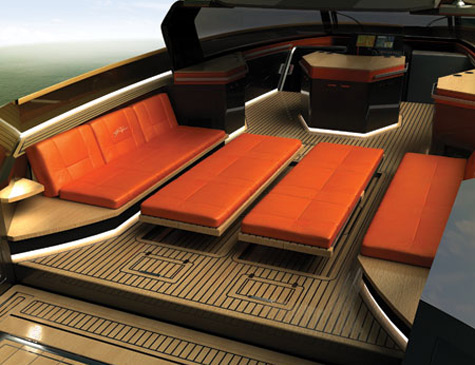 There is also an entertainment center on the upper level, as well as a special captain cockpit.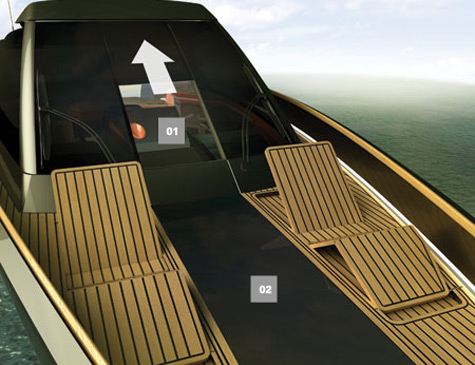 If you are in the market for a luxury yacht that accommodates several individuals for your personal use, you are sure to enjoy the Marino 52. You are sure to love the simplistic design, the exquisite style, and the large number of features!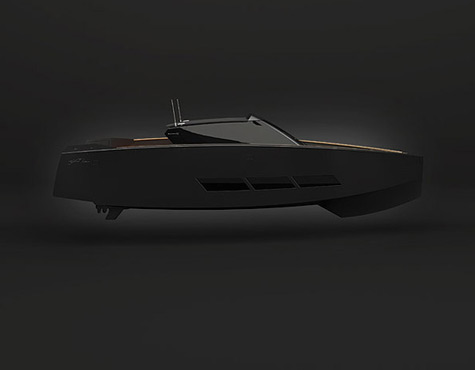 * * *
Related links:
Alfra Vico
CagninaDesign
Foto: alfravico.com