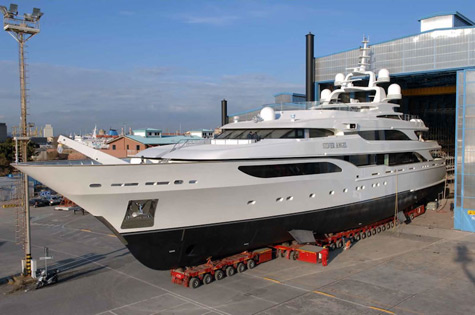 The most famous, exquisite and rich boat show in the world – the Monaco Yacht Show, presented over a hundred luxurious vessels this year. In total the products of this magnificent boat show cost about five billion dollars. The prices for yachts featured dropped but unfortunately very little deals were made.
A yacht made by Benetti – The Silver Angel was created this year. This sixty five meter beauty was definitely one of the best boats of the Monaco Show. The Angel has interior design which consists of dark marble and crystals from Lalique. It was designed by Argent Design of London and Stefano Natucci.
This boat can accommodate fourteen guests and twenty one crew members, has seven cabins including the full-width owner's suite, a gymnasium with treadmills and exercise bikes, ice cream machines, a sauna on the main deck, two large formal saloons, a formal dining saloon and two dining areas on deck. It also has a sundeck lounge, a mosaic pool, a bar, a BBQ and Jacuzzi. This yacht even has a full golf course on it.
This yacht's hull is made of pure steel and weighs one thousand two hundred and fifty tones. Its max speed is approximately 16 knots. The Silver Angel holds about one hundred and seventy liters of fuel and forty five thousand liters of water. It also has its own LAN system for twenty outlets, three fifty inch LCD TVs with surround sound, kayaks, water skis, and an included fully customized speed boat.
Camper and Nicholsons are selling it for a price of sixty nine million Euros. Nobody purchased the Silver Angel yet but as soon as it was built it was rented by a Russian business man – Vitaliy Subbotin, for four hundred and fifty thousand Euros per week.
And now let's see a short video about beautiful yachts from Benetti: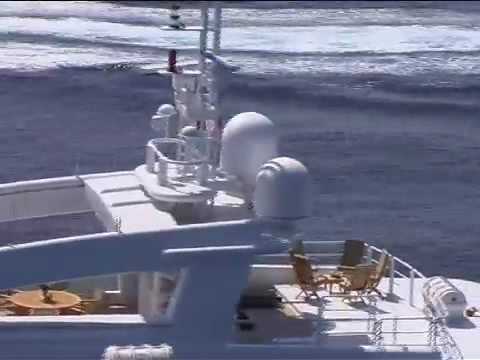 * * *
Related links:
Benetti
Foto: Ricardo Novi