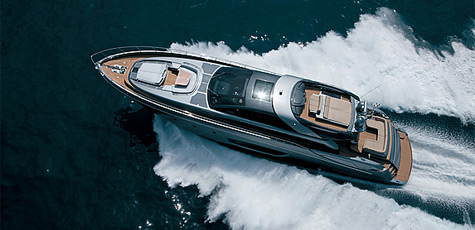 Recently, clients of the Iseo Lake shipyard in St. Tropez were amazed by the new Italian yacht Riva 86' Domino which was exclusively released to them. This magnificent presentation of the Riva shipyards new model opened 2009 – 2010 nautical year.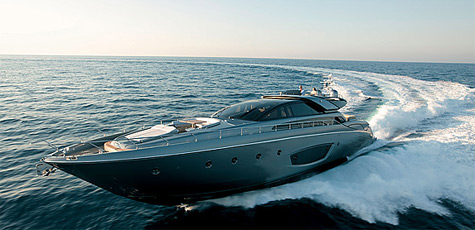 The beauty of this mobile 26 meter yacht at once has riveted everyone's attention. People just could not remain indifferent looking at this tremendous design. Metallic Ice color which covers both the deckhouse and the hull makes her look staggering.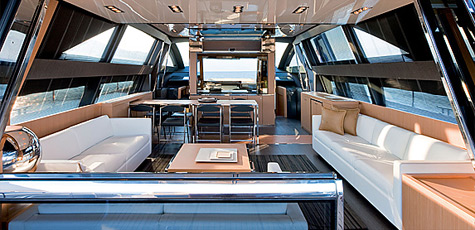 86' Domino seems to have soul. Her unique personality, style and elegance that are so common in Italian-made quality production makes her beautiful both on the inside and outside.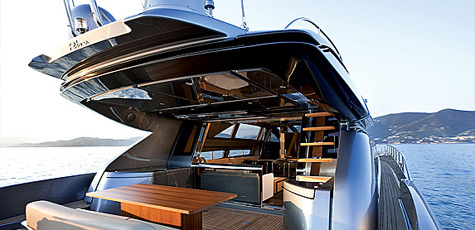 Right after the presentation to the general public it was presented to the international press at Festival de la Plaisance in Cannes and then moved to Monaco as a representative for a brand.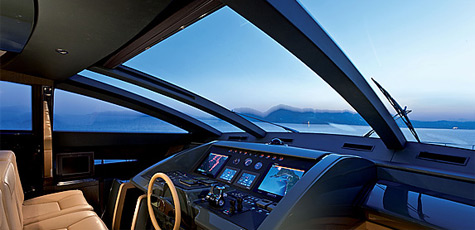 86' Domino will attend the 19th Monaco Yacht Show and will surely impress the public and press immediately.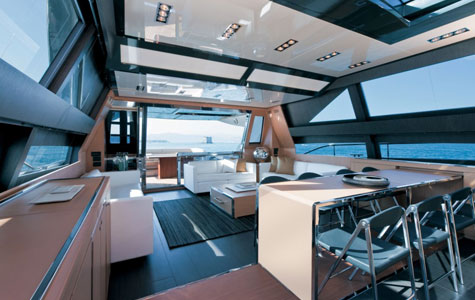 It will be the only yacht presented by Riva at the show but not the only vessel in Monaco, produced by that company. One of the most successful boats of last year's show, the 92' Duchessa will also be present but unfortunately will not be part of the show. People will be able to see it at the wharf of Monaco Boat Service, which is also the headquarters of Riva's dedicated dealer.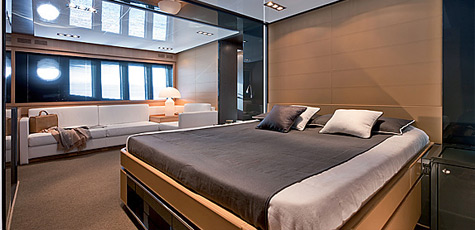 Riva 86′ Domino. It's beautiful: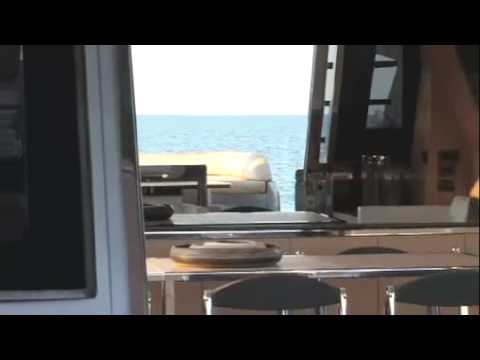 * * *
Related links:
Riva
Monaco Yacht Show
Foto: riva-yacht.com