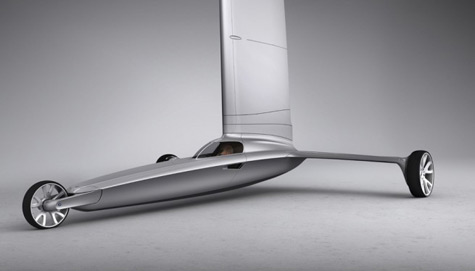 Designer Stefan Radev created a conceptual design of a wind-powered vehicle called the BMW Blue Dynamics Land Yacht. The designer merged the style of a premium vehicle with the exclusiveness of a yacht, powered by an environmental force-wind.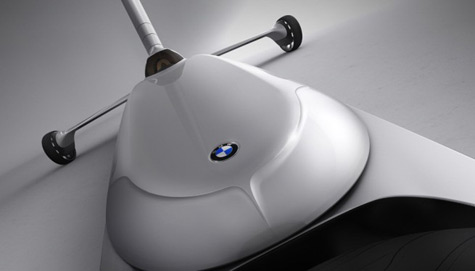 The name "Blue Dynamics" combines a symbolic connection of the wind (air) and BMW's "efficient dynamics", "active hybrid" greener emission programs.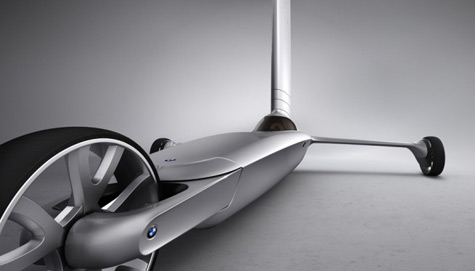 The Land Yacht consists of three wheels and a huge sail in back for steering. Entry to the cockpit of the vehicle is via the elevating windscreen and the rigid sail adjusts according to the wind direction automatically or manually, through the sail control unit inside the cockpit. All-in-all Blue Dynamics reminds a boat.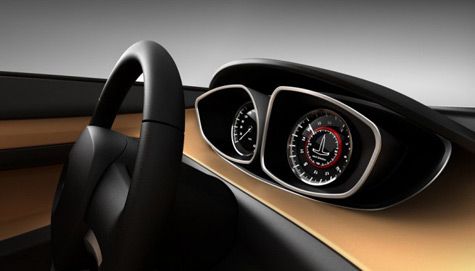 The playground of "Blue Dynamics" is a flat open space like deserts or beaches with typical wind conditions.
* * *
Related links:
BMW blog: BMW Blue Dynamics Land Yacht
Stefan Radev's official website
Foto: bmwblog.com