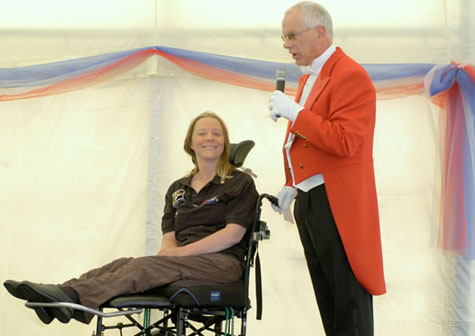 Having an avid interest in all types of yachts like sailing yachts, motor yachts, cruising yachts, and several other types of water vessels that are similar in nature, I often track the latest news stories surrounding these amazing boats. But stories about people who sail alone often takes my breath away.

I was amazed by Laura Dekker's incredible spirit, I was proud of Mike Perham who became the youngest individual sailing alone around the entire world.
But I just stumbled upon an amazing story that touched me and wanted to share it with my readers. It is about an amazing woman by the name of Hilary Lister. On Monday, August 31st of 2009, this woman completed a journey. The 37 year old woman sailed solo around the vast land of the United Kingdom. Given the fact that several have successfully sailed around the world, this may not seem like much of a record, but it is when the woman that did it is a quadriplegic due to a medical condition referred to as "Reflex Sympathetic Dystrophy". Her yacht served a stronger purpose than your basic water vessel, it served as an outlet to her dream…a dream in which she has accomplished and inspired so many others with.
I wanted to do some research on Hilary Lister… I mean, individuals that are disabled face so many day to day challenges just trying to go about their normal lives. I emphasize for these individuals greatly. However, all I can do is just imagine those challenges and hardships. I had a hard time seeing a quadriplegic facing the challenges that come from the solo operation of a yacht to sail around in a large area in order to break a record. Here's this woman, a 37 year old, who did just that! My curiosity got the best of me, and I just HAD to learn more! In all honesty, I am absolutely amazed by her record! I discovered that early in life, Hilary had full use of all parts of her body. Then, as time progressed, doctors discovered that she had a disease is considered to be degenerative in basis.
As Hilary increased in age, her range of mobility decreased. This proved to be highly disheartening at times – especially considering the fact that she had experienced a limitless range of mobility in her life. She faced very troubling periods throughout her life as the disability made itself known. In the year 2003, she was introduced to the art of sailing upon open waters. She enjoyed spending time in her sailing yacht so much that she decided to pursue this as a hobby and dedicated a lot of time and energy to perfecting her skills in sailing. Just two short years later, she made an incredible journey all the way across the English Channel – ALONE! That is an amazing feat for anyone – but especially for someone who can only move their body from the neck up! In my opinion, Hilary truly shows everyone that any of us are capable of anything that we put our minds to!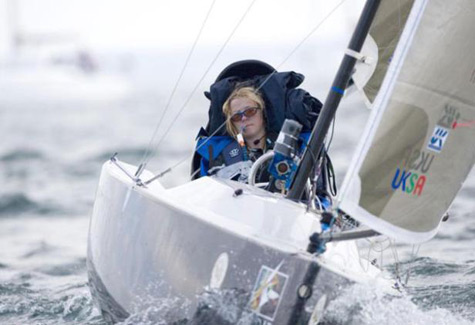 Controlling a yacht through open waters – whether it is a mega yacht or a simple sailing yacht – has its own set of challenges. Based on my knowledge of yachts, I would think that Hilary must have had a very difficult time achieving this record. There was a system put in place that she could control through the use of straws. The specific yacht that she was manoeuvring around the UK was fully controlled by breathing through straws! Regardless of who you are, what you have done in your life, or the successes that you have personally experienced, you have to admit that Hilary Lister's journey and new record is an absolutely amazing feat! She is truly someone that I like and respect very much!
Let's see short video about this tremendous woman: Hilary Lister sails around Britain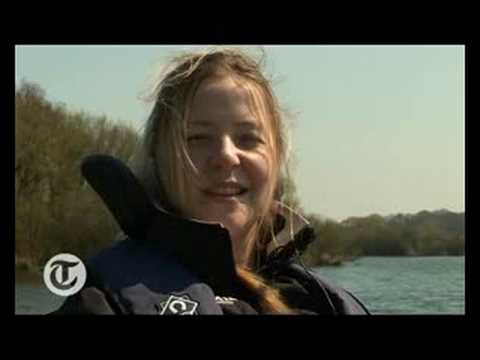 * * *
Related links:
Hilary Lister
Foto: hilarylister.com