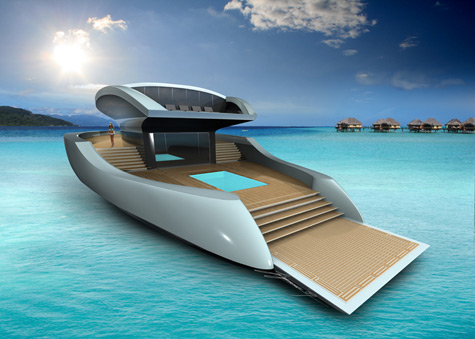 Once again designer Dennis Ingemansson has come up with an impressive yacht design. He has designed a new 45 meters solar-powered superyacht with unique floors for the Dutch company Esthec.
Esthec is a leading composite decking company that hereby delivers an innovative concept to the Superyacht World. The Esthec superyacht generates solar energy to propel the yacht's electric engine.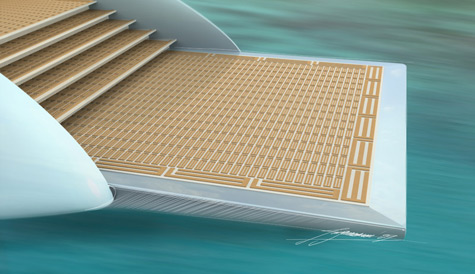 The new superyacht is a sophisticated composite decking material, with complete design freedom in form, colour and pattern. Any unique and distinctive design or desired pattern can be realized.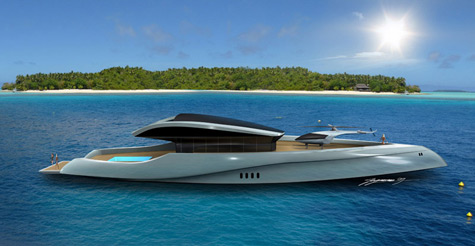 It offers greatly improved functional qualities, is extremely durable, light weight, recycable and requires low maintenance. It also includes a swimming pool. The Esthec superyacht offers you an ecofriendly cruise, without disturbing the environment with noise and exhaust fumes.
The yacht is expected to be exhibited at the Monaco Yacht Show 2009.
* * *
Related links:
Dennis Ingemansson's official website
Foto: dennisingemansson.com