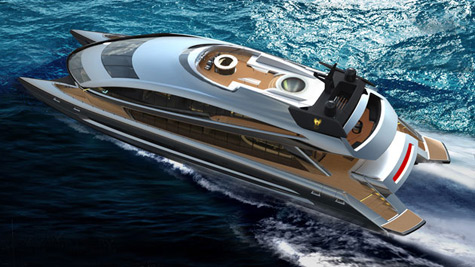 If you are in the market for luxury yachts than the RFF135 Porsche design is the one for you. This yachts design was set up to make the new luxury yachts look like spacecrafts on water.
The Porsche Design Group has teamed up with the Singapore based super yachts builder Royal Falcon Fleet to come out with this unbelievable design. The RFF135 is their first luxury yachts venture together and by the looks of things there are going to be more to come.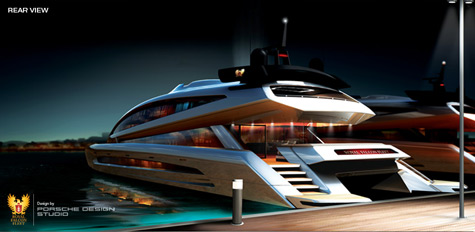 There are a lot of people who are new on the scene of luxury yacht that may not know that much about them. And if you are unfamiliar with Drive's 125m super yacht then you may want to get acquainted. However, this power catamaran really isn't much like the 125m but does provide a certain sleekness about it that is drawing a lot of attention. Porsche really had outdone there selves with this new yachts design.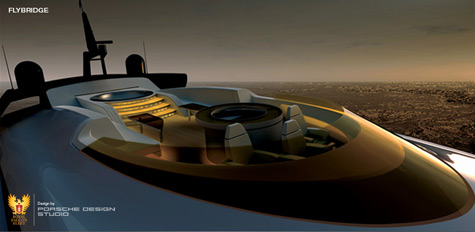 When it comes to luxury yachts than you will be quick to realize that the dynamic contours of this line of super yachts will be the ones for you. The amount of space that this first Royal Falcon Fleet yachts design will offer is substantial enough to have 10 crew members and 10 guests all below the decks, while still having another 208 square meters upstairs for more fun. These luxury yachts not only give you the space you need but also allow you to travel across the water at up to 35 knots.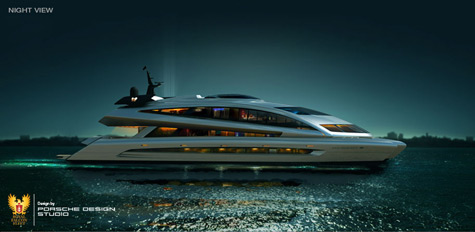 You can't get one of these yet, but reading an article like this will sure get you primed and ready to get one. These super yachts are scheduled to come out in the 4th quarter of 2010.
* * *
Related links:
Porsche Design Group
Royal Falcon Fleet
Foto: royalfalconfleet.com