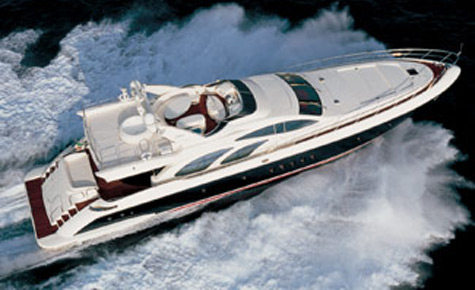 If you are looking for a fun time on September 17-20 there will be no better place than the 10th anniversary of YachtFest! This is a great way for you to see some of the finest yachts as this event will definitely be attracting yachts from all over the world.
I know one thing I will be doing is making sure that I am out and about down there waiting to see those Yachts that will range anywhere from 60 to 155 feet in length! You just won't see a better sight than that.
In an interview with Doug Sharp (Sharp Design and YachtFest Board Chair) he said: "Our tenth anniversary event will entice yachting enthusiasts to sail toward America's finest city". There is one thing I know and that is if you are looking to buy a yacht or are really interested in just climbing aboard one to see the inside this is definitely the place to do it!
You will want to make sure that you get down there early so that you do not miss out on any of the festivities. This is an event that you will not want to miss, taking into consideration that last years Yachtfest was a blast, and this year is being touted as even better according to some. It has been declared that way because of all the hype CNN gave the city of San Diego as the "super-yacht capital".
I for one will be taking a trip down there to see some of the most luxuries quarters on the water today. This will be a rare opportunity that not everyone gets to see luxury life at its best. If you want to know just how big this event will be and what will be on display, just think in your mind that this event will have over $60 million in yachts, super yachts, and cars that will be shown and toured all weekend.
I have already gotten my tickets, now you just need to get yours. So get out there and get your tickets to come and see some of the greatest boat on the water today!
10th Annual YachtFest
September 17-20, 2009
San Diego, California- Shelter Island Marina
Show Hours
Thursday – Saturday: 11am-6pm
Sunday: 11am-4pm
* * *
Related Links:
YachtFest San Diego
Foto: yachtfest.com